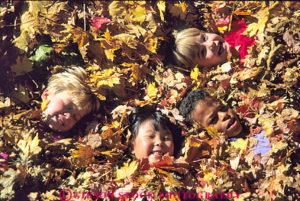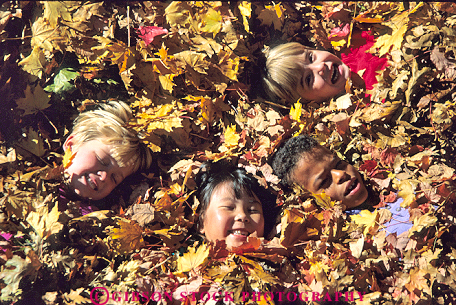 "When I was a child I spoke like a child, I thought like a child, I reasoned like a child, but when I became a man I put away childish things." – 1 Corinthians 13:11
No matter what age we are, I believe there is an inner boy or girl living on the inside of us. Reminding us to not take things, including ourselves so seriously at times. Also reminding us to laugh, play and even cry when those emotions are what we feel at any given moment. Children are experts at simply being who they are, they typically aren't pretentious, arrogant or prideful. They play hard, laugh hard and when they are sad, they usually cry unapologetically.
As a dad of four children (including one inherited by marriage) , I have been blessed to experience the joys and pains of raising kids. My children have lived life like any other happy kid does, fun-loving, loud, quick tempered at times, typically selfish, yet with hearts of gold.
So what happens when that inner child controls the outer adult, the way one thinks, resolves conflict and works out complicated life issues? The answer – things usually do not end well and additional problems may be incurred that one may find difficult to comprehend. No matter hard he/she searches, the answers seem to allude the inner child seeker, like having a preference for cotton candy versus broccoli.
As I reflect on my life and consider my own inner child and the moments I've allowed him to dominate how I resolved conflict or interacted with complicated adult affairs, I recall a man who made decisions based on fear and anger primarily. Rarely did I take adequate time to really consider another perspective. It was all about my feelings and no one could change how I felt. It was the adult version of stomping and kicking when I failed to get my way. Who does that? The boy or girl (inside) who still has yet to become a mature adult, that's who.
So how does one begin to authentically grow up and not only take responsibility for their actions, but own their yesterday's, tomorrow's and the rest of their lives? For me it was a combination of a few things, but one thing in particular. And it was not simply going to a good counselor, praying to God for direction or reading good books, although I believe each one of those are essential for growth and authentic change.
My transformation began to take place when the stubborn, self-righteous and occasionally insensitive man I was (and still working on) began to die. No one in particular told me he needed to die, however my current circumstances at the time spoke volumes to need of his demise. It's kind of like a moment when you look back on life and finally see, with your heart and your mind, the causalities of your actions lying all about you.
It's not a moment where I said, "I need to start doing better." It's a moment where I realized that I needed to start over. Like reset my life on how I thought, responded and interacted with myself and those around me. My life as it was, was being dominated by the inner child who was still seeking approval, fought hard to be understood and looked forward to being coddled by others. Looks and sounds pretty much like a kid to me.
So one day I woke up not too many years ago, and began my journey of transformation. Again, not a mission to just do better with the tools I had, but to become a new person and utilize tools that I would most likely be unfamiliar with (like self-soothing) yet finally open to. As I set out on this journey of change, with pure intent, God placed some tremendous people along my path who not only introduced some of these new tools and skills, but displayed them in such a beautifully humanistic way that it became life changing to understand, and incredibly humbling to witness in action.
In no way am I perfect today, nor do I always get things right. That inner child will always live inside of me, however he will no longer control how I engage as a grown man, but he will help me to keep things simple, laugh out loud and not take myself so seriously at times. For him I am grateful.
Keep Pressing,
Hank G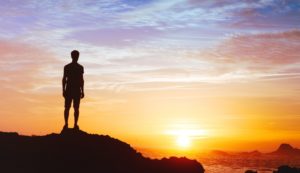 "Be ruthless for your own well being" – Holly Butcher
This evening while reading Internet news, I came across a story from a woman that recently died at the young age of 27. She died from cancer and chose to share her story about what really matters in life. The words were encouraging and bold, but what struck me most about her words, was the timing.
How does someone set a part the time, along with grasping the courage to write departing words, not only to a few good friends, but to the world, or why did she even care?
Of course social media makes it easy, but it still requires the sheer will of someone, especially someone on their death bed to care enough to leave a message that is meant to inspire, encourage and give a little direction on what really matters in life, at the end of the day.
So as I ponder on her quote above, I think about my time here on earth of almost 50 years. I am grateful, yet equally frozen for a moment thinking on what I easily take for granted each day of my life.
The air I breathe, the family and friends I call my own and the meaningful life I live each day can easily be lost in the rigor of my daily routine. Holly Butcher, with great poise, dignity, a passion for life, along with a respect for death, attempted to point that out for us all.
I take her words, like never be late to visiting a friend, and spend more time enjoying moments versus capturing them on a screen to heart.
What is your life?
Do you spend more time worrying about what will or will not happen, versus living in the now? Each moment we have matters so much and the more time we spend neglecting the essentials of life, like sharing, giving, loving, healing and appreciating others, we miss so much of why we are here.
And perhaps that is the issue. Not knowing why we are here. Without that understanding, life has no purpose, no significance and no meaning. However with Holly's words, I am encouraged.
Encouraged that someone I will never know had the courage and concern to write words that will forever impact the life of others across the world before she died.
I cannot match her words, nor will I try. I am simply reminded of what I have today and to be grateful for it. Every relationship, every morning I am blessed to see the rising sun and every obstacle I have been through, whether successfully or perhaps even with great failure. I am still here, alive, breathing and able to continue trying. Holly is not, like so many others .
What is your life? We are here for but a moment in time. For some, a lifetime may last 100 years, while for others it may be only a quarter of that, or even less. What matters is what are we doing with the seconds and minutes that we now have.
Do you find yourself complaining about what you lack, what hurts in your body, or how much money you wished you had? I get it, I really do, but I unapologetically say, none of that really matters in the big scheme of things. That is all frivolous and irrelevant when you place your life and the time you have to live in perspective.
Today and tonight I am grateful. Grateful for the air I breathe, my imperfect marriage, my healthy children (and their mother), my immediate family and friends that love with intention and passion in their own unique ways.
What is your life? Mine is blessed by God and I am grateful to Him for each day I have, and I must live it like it will be my last, as we all should.
Please read Holly's story here – http://sosueme.ie/lifestyle/the-incredible-letter-everyone-needs-to-read/
Keep Pressing,
Hank G
"No problem can be solved from the same consciousness that created it" – Albert Einstein
Nothing beats a failure like a good-ole-fashioned try right?  Wrong. For some of us, this route has been a pain-staking journey that has led us on paths we would rather not remember. As relieving as the inability to not recall our past may sound, we should equally understand we simply cannot forget. Not because we don't want to, but because we cannot. The intertwining weave of brokenness, pain, hurt, anger, emptiness and even spouts of joy has found its way deep into the pockets of our souls, which won't allow us to simply erase what was.
This does not necessarily have to equate to a present life of misery, unforgiveness and shame, but it certainly can and has been the story for many, including present company for many years. For many years I was that guy who allowed the past to dictate the future. As much as I tried, I was unable to break the negative cycles that seemed to torment my every move and relationship. I was doing the right things, so I thought.
I went to counseling, prayed to God and spoke to trusted friends, however one important part was missing. That missing piece was my inability to get past myself.
Often times when we blow it in life, we tend to label ourselves as the biggest losers on the face of the earth. This frame of mind can become impenetrable even towards God, the wisest of words and sound counsel.  A hardened heart cannot hear.
So there we are, living our lives as if nothing has gone awry. We smile when we're suppose to, talk about the kids as if they have no problems and as for our relationships – well they couldn't be better we say. In most cases the ones we are sharing these so-called truths with, reciprocates the effort with the greatest of ease. Sound familiar?
Although we may repeat moments like this effortlessly over and over again, one thing holds true, whether we want to admit it or not. Once we have shared and walked away, something inside of us tends to feel more alone than before we spoken. The reality of our empty words consumes the moment and we become saddened with the idea of being the only one who feels this way, even though we are not alone.
Change never come easy, especially when that change means the life that we know today may never be the same again. Our desire to hold on to what we know often overshadows the ugly reality that we live in and usually feels more comfortable than the gaping hole and dissatisfaction that we are currently living in.
What if it could be different? What if there were a way to stop living behind the veil of perfection and just be you? The you that cry's when he/she is sad, the you who admits imperfection at the perfect time, the you who stands against injustice, even when it's unpopular in your community and the you who dares to become vulnerable in the most inauspicious moments. Is it even possible, or is this just a fairytale idea?
Life is not just a about what you make it and who you share it with, but more importantly how you share it. The things we choose to give away from within are the things that will resonate with others and give them life, and in turn give life to us. The type of life that reaches to the depths of our being and speaks in that small still voice saying I hear you, I see you and you matter.
Yes, change is hard work, however it is essential and a part of our own humanness, but somewhere along the journey of life, of becoming better people, we have lost our deep longing to simply be who we are. A people who were created to dwell together and make this world better, more sustainable, safe and a stable place for the next generations that come after us. Tall buildings and technology will inevitably always be a part of this equation, but those things alone will never replace the human element that exist in each of us. The desire to be authentically known and accepted by another. The soul that is saying, "I am here".
Keep Pressing,
Hank G
"Lonely is not being alone, it's the feeling that no one cares." – Unknown
No matter what facet of life I am in, whether working at my job as an employee, raising my children as a father, being a husband to my wife or simply living as a citizen in society, I fully understand that I am a part of a greater collective. And in that collective I run across people who are at various stages in their emotional state. Some may be harboring anger from a recent or past incident while others find themselves saddened by their current state of affairs. Regardless of the state, I know at any given time we all have been that person and will continue to be as we live from day-to-day.
However, there is a stark difference when we find ourselves in these aforementioned conditions and add loneliness to it. And I am not speaking of the act of simply being alone, but the state of feeling alone, even within a large group.
Imagine if you can that one in five Americans suffers from persistent loneliness, well according to an article written in the Huffington Post (March 21, 2015) this is exactly the case. https://www.huffingtonpost.com/2015/03/21/science-loneliness_n_6864066.html
It is that condition where we feel disconnected to our greater surroundings and possibly continue to withdraw from our social networks. The implications can be quite detrimental specifically to our mental and physical health, and seeing how vast this number is, just in the United States alone, we either have been that person or ran across someone (almost daily) who is currently suffering from loneliness.
Like so many of us, we have equally become experts at masking, or what I refer to as the art of disguising ourselves. You know that place where we only display what we want others to see, nothing more, nothing less?  This becomes a place of safety, and even if it is only an illusion it makes the sufferer feel better, at least for the necessary moment.
So what can we do to help offset the many negative implications of loneliness, short of medical science and therapy? I believe a lot and it won't cost us a thing, except for our time and perhaps becoming a little more attuned to the people who make up our communities.
Think about how rushed we are in life on a daily basis. To the point where we hardly recognize those around us. We say our hello's and share niceties about our weekends and our kid's soccer game, but rarely do we actually "see" people, or better yet "hear" them.
This does not have to be a prying session of your colleague's or neighbor's intimate life details, but more practically a conversation that conveys mutual respect, genuine concern and a display of giving a damn about someone else. Unfortunately a rarity in our current society.
I firmly believe that we are either building bridges towards this or blowing them up on a daily basis. It is so easy to cut someone off, shun them or keep them in the shadows of our lives deliberately, and since this applies equally to our professional and personal lives, the opportunities to make a real difference are grand. It must first become our choice and then a decision to act on it.
Can we save the world? The optimistic me says yes we can, one person at a time, however in order to rescue people from themselves, the ones that understand grace, walk in gratitude and live by a faith larger than themselves must first step up and touch someone else with words and actions that matter and equally resonate with that other person.
This is where our personal time comes into play. The time required to think of someone besides ourselves, the time required to be thoughtful or considerate, just because it might cause someone else to feel better and the time required to thoughtfully listen and respond with care and empathy.
I realize it will take much to change our world, and the way things are headed it may seem like this type of post is worthless, but I am committed to doing my part and that is providing a forum for those that dare to care enough and desire to do something about it.
Let us not forget those that are lonely and despondent. Let's remember they live next door to us, share the roads with us, work next to us, live with us or perhaps they-are-us.
Keep Pressing,
Hank G
"In order to save myself, I must destroy first the me I was told to be."  – The Dreamer
Yesterday I was thinking of all the ways that God has blessed me. I think of my family, my career and being in great health at 49 years of age. None of this has come easy, but I am grateful for all of it.
However, I was thinking even a little deeper than just those obvious things. I thought about the many gifts and talents I was born with or have learned over the years of my life, that unfortunately still lie dormant. I think of the many reasons (excuses) I have given myself to keep them on the shelf. Of course none of them are really viable, but nonetheless they have created a successful bridge between it and me reaching some of my goals.
I understand that we can be and usually are, our own worst enemy and critic, but for me this goes beyond just coming down on myself. I read somewhere (that I cannot recall at this moment), that many people place their goals on the shelf due to fear. And the weird thing is it is not fear to fail at it, but to actually become successful in it. Imagine that one thing holding people back is the idea that they will become successful and that concept becomes the paralyzing factor.
So one way I have learned to mitigate this is to write things down and make myself accountable to a few trusted people who will question my progress and status of a project. I have given them complete license to do so, and it helps to remind me of the big picture I have created to remain focused and on task.
However, even with my friends licensed to annoy me to no end, it will not be enough to get me through those stale seasons. The dark places where every excuse seems legitimate to me. The times when I am feeling overwhelmed, depressed and tired. Something in me has to break free, almost to a type of righteous indignation level. You know when you begin speaking to yourself like it is time to do it and no excuse works any longer?
It is as if you become angry (with yourself) for allowing yourself to hold your own self back. Yes, you look to no one as the crutch or reason for your current wilderness state. The full responsibility is yours and nothing will hold you back once you arrive at this place. You envision opportunities and finally see it clearly, the game plan required to take you to that next stage in your life journey.
So what is on your list?  A mediocre relationship that has lost it's fervor, a job that is uninspiring, your desire to lose weight and always end up in the same place, being retired and going through the motions of a dull and uneventful life or it just an overall feeling of being stuck?
Well I get it and can totally relate, but me relating to you will not help you. What are you going to do? What do you believe about yourself? What mission does your purpose serve, or better yet who does it serve?  This type of life transformation cannot be about getting rich or having the perfect anything. Those "things" become a by-product of the mission.
For example, I been writing a book for several years that is in the beginning editing stages, but if I allow the past to dictate the future, the book will sit in this condition for another two years. I believe it will serve a great purpose for my potential readers, but this idea in itself will not produce anything. Only my actions to follow through will, allowing nothing to distract me.
A break-out moment is the time in our lives when one becomes so focused on what they need to do, that they start with what they have, where they are and trust they will have what they need for every stage of the journey. Excuses are no longer a part of their vernacular. Each struggle becomes an opportunity to grow, learn a new thing and press closer to the ultimate goal.
One cannot be coaxed into the place. It has to be a personal choice, a choice that lies deep within our souls, well beneath the layers of self-doubt, second guessing relatives and friends and the critic within.
Are you ready to experience your breakout moment?  I'd love to hear about it. Please share it on the comment section of this blog or email me at hgene780@gmail.com or theupsideofdown.org
Keep Pressing,
Hank G
"I'm learning to love the sound of my feet walking away from things not meant for me." – A.G. 
Have you ever been in a cycle of your life where you found yourself more angry and uptight than at peace? A time when everyone and most circumstances that evolved around your life seemed like an annoying problem. You know that season of your life when the only time you weren't complaining is when you were sleeping, but even then peace was far from your slumber?
Not only were you perpetually unhappy, but those around you hated to see you coming, because you certainly were the dark cloud in their lives as well. Of course you didn't mean to be, (maybe) but you were. The center of turmoil for many, but mostly yourself. Even if others would argue that, it probably is still true that you were more miserable than you were making others.
Perhaps that was you once upon a time, or it accurately describes the place you are in today. If you are taking the to read this post, than it must mean you are somewhat concerned about your current status of being a tyrant, party pooper, or the one that family, friends and acquaintances avoid. Or better yet, you recognized this state of affairs long ago and have since done the work to bring it into submission.
However if you are that one that still finds themselves blaming others for your current condition and are adamant about it, I pray this post gives you some insight and encourages you to finally see yourself and how you impact others around you, but most especially yourself.
We all have a family member, friend or colleague who will go to their grave arguing about the unfairness of life. Nothing ever works, nothing ever fits or goes their way and it is always someone else's fault or responsibility.
One word that comes to mind when describing this personality, and that is…draining. They are energy zappers and usually have no idea the travail they bring to every doorstep and circle they are connected to. And I get it, sometimes they are connected to us in ways that we cannot avoid or change, so removing ourselves from them may not always be an option.
So what are we supposed to do when we're confronted by knuckleheads, consistent bitchy attitudes and downright mean individuals, who want nothing more, but to see us in misery and turmoil? Well I am reminded of a scripture in the Bible that says, "Be at peace with all men as much as it depends on you." – Romans 12:18. In other words, the peace we need to experience in our lives may take some work and discipline on our side, and it does not necessarily mean becoming a doormat. If we continue to wait for others to get better, finally see the light or turn over a new leaf, we may find ourselves disappointed, because some never grow up and mature.
As a nearly 50 year-old man, it took me a while, but I finally recognize my peace is mine to own and protect. No one should ever be able to penetrate my appropriated peace unless I give them permission to enter. Anything short of that should be declared as a violation of personal space.
So how do we get there? To that place where the unhappiness of close friends no longer depicts our well-being or state of mind. Of course we will and should always be sensitive to world events and concerned about what is happening in our communities and families, however when these events consistently overwhelm us and begin to take precedence over our well-being, we have surpassed the point of simply being concerned citizens or good people. We enter the world of becoming a victim to bullsh*t.
Since this is NOT the road I plan to travel on I made the choice to grow up and understand my place in the lives of others, whether they were hostile family members, antagonizing colleagues or unruly acquaintances. That growth looked liked me not being attached to there issues any longer. I learned the art of separation. Not from them as people in the world, but as people attempting to drag me into their unresolved issues, specifically the ones that I had no involvement with.
So many times we caring people want to save the world around us, (and I commend us for that) but when it comes at the cost of our mental stability and health, I think not. We must become comfortable being uncomfortable. Simply stated, get used to the fact that everyone will not be happy when you finally take a stand for what you believe is right for you.
Love them and give them advice when they seek it, but stop attaching yourself to their issues that have nothing to do with you. Stop being a victim and a puppet. Live your life without guilt. We are NOT responsible for the emotions and feelings of others. We are not to blame for the shortcomings of our dearest friends and mates. We have  this life to live and we must all grow up at some point. For those that choose to remain in perpetual adolescence, I'll be praying for you, but from afar.
Keep Pressing,
Hank G
"A flower does not think of competing to the flower next to it.  It just blooms."  – Unknown 
I'm not much of a gardener, but I appreciate the multiple colors that flowers can bring to a dull landscape or front yard. Regardless of the arrangement, type of flowers planted or the blend of colors, it is always a sight to see them in full bloom. I suppose it is why so many of us head to our local nurseries every spring to plant flowers that bring life, color and beauty to our otherwise simple yards.
Today I found myself thinking about the blooming of flowers and its close correlation to our lives unfolding in different seasons. As we the gardeners plant our choice of flowers in the dirt, we have expectations that we will see the manifestations of our work at some point in the near future. We will do the work of watering and making sure our flowers have the proper nutrients to grow in their environment, all so we can experience the magic of the colorful blooms of our perfected arrangement.
Like a flower, we often have untapped beauty waiting to be experienced and seen by the those that can appreciate its wonder, amazement and vitality. But what if that flower fails to bloom? We immediately recognize that something is not right and we go into the "fix it" mode, because one, we paid for a flower that is supposed to bloom, and two it falls short of the anticipated array we envisioned from the lawn and garden books we studied.
So how does all this tie in to us?  Well if I asked you if you were blooming, what would your answer be? Are you allowing the beauty that lives in you to shine through, or are you hiding it, due to shame, lack of confidence or have you become more comfortable with conveying another version of yourself that has become more your norm and quite honestly, more acceptable to family and friends? As doctor Phil says, "How is that working out for you?
As I have grown in my own journey, I have come to understand that living anything less than my authentic self compares to making a choice to deliberately wear shoes that are one size too small. I will be always uncomfortable, uneasy, irritable, lacking confidence, doubting my decisions, feeling awkward, and ultimately in some sort of pain that seems to linger on. I get it, been there and have lived the life of someone other than myself for many years, and for a diverse set of reasons, but no matter how good it seemed to look or feel on the outside, ultimately I was making the choice to die inside. A slow death that squelched every part of my self-respect and esteem.
There I was smiling on the outside, and crying on the inside. And I knew the reasons, but lacked the courage to do anything about it, until one day I faced my fears after a harsh breakup.
I learned that brokenness is not necessarily a bad thing. Although it feels terrible, it was the process of putting things back together where I learned some of those pieces were no longer relevant in my life or never belonged in the first place. Other parts I discovered were closed off and dormant with a purpose. A purpose that relegated me to silence, doubt and living comfortably in the shadows of life.
So my decision to open those dormant parts were akin to a flower blooming for the first time. My life has never been the same and I continue to press towards higher heights and deeper depths.
How about you? What are you holding back? What are you shielding? Are you letting your flower bloom? The world is awaiting its beauty and aroma.
Keep Pressing,
Hank G
"You will never be able to escape your heart.  So it's better to listen to what it has to say." – Paul Coelho
Just last week I witnessed a dad telling his 4-5 year old son to not be a "cry baby" because he wanted his mother.  It was in a public place, so I am pretty sure the father was a bit embarrassed, not because he should have been, but because of the valueless stereotype placed on boys, (and fathers) whom one day become men that are taught to believe that emotions, specifically crying is a sign of weakness and should never be displayed. 
The term is, "suck it up", and as a dad I have used it with my own son on many occasions, and have been told the same by my father many times growing up.  Initially it seems like a harmless thing, but over time young boys (like me) learned to internalize that idea, and it eventually began to shape how we think about what it meant to be a man, father and husband. 
Imagine growing up and being shamed for displaying any type of emotions.  Being called a cry baby, punk or sissy. After a while you learn to contain those emotions, just to protect yourself from being shamed any longer, despite the circumstances and the slow burning turmoil begins. 
Now I absolutely celebrate the beauty of our differences as men and women.  We each play an important role in the family and in some cases the roles are actually reversed, but nonetheless there are a unique set of attributes being disseminated to our offspring through us.   Those attributes do not primarily come from what we say, but ultimately how we live and interact with our children. 
What is important to take note of is one day we grow up.  We become men who raise our own children, men who establish relationships, get married, interact in the work place and in our respective communities.  What does this type of man give if he has been told all his life that his authentic self is weak and should be replaced by someone better, someone stronger or someone less sensitive?
He morphs into that acceptable image of a man and screams inside,  because we learn it feels better to be accepted for who we are not, than to be ridiculed for who we really are. 
Obviously this goes deeper than just being shamed for crying after experiencing a fall, cut or bruise.  It is about the impact to our psyche, ideals about who we are and possibly who we will become in the future.  If I choose to hide my best self, due to the shame I experienced for a great part of my life what have I become?  Sadly I have become a liar of the worst kind.  The one that lies to himself. 
It took me many years to truly discover who I was.  I was ashamed based on what I thought I was supposed to be true about me, but I eventually learned there was more to who I was, and those new discoveries were admirable, holistic, pure and honest.   I learned that I was okay in my own skin, no matter what anyone else had to say. 
So much of our lives is spent on jockeying for position, affirmation and status.  We our taught at those tender young impressionable ages through expression, interactions and experiences, that we really are not good enough as we are.  Therefore we spend a lifetime reinventing ourselves.  For men, we define ourselves by our possessions, how strong and viral we are and the current status we hold in the workplace and community. 
Of course the aforementioned list has it's place and relevance in our lives, but far too often it becomes the standard we live by name strive for.  Therefore we short-circuit the creative genius and beauty that is waiting to manifest itself. 
Sadly, for so many that beauty and creative genius will die or remain dormant, trapped inside the walls of shame, disgrace and fear that someone else built for us many years prior.  Like a glass ceiling we can see the other side, we just are not sure how to actually get to the other side of it.  So we make do with what we know and are comfortable with, however something on the inside will always be shouting to us,  "YOU ARE MORE THAN YOU ARE RIGHT NOW!" 
Will you listen or simply continue living with the armor on? 
Keep Pressing,
Hank G
"Courage doesn't always roar, sometimes courage is the quiet voice at the end of the day saying, "I will try again tomorrow."  – Mary Anne Radmacher 
For many years of my life I have made the conscious choice to cower down, give in, and refute my own heart for others. For me that looked like a young man agreeing with something that I did not whole-heartedly believe in, and as a grown man with responsibilities, including a wife and children, it looked pretty much the same, except it has had a much greater impact.
Not only has this decision brought me tremendous grief, it has equally brought me to a place of grave disappointment, utter confusion, along with a heavy heart. A heavy heart that spent many late nights wondering why it could not stand up for itself in times when it meant the most. For years I would repeat the cycle of living in anguish for what I initially believed was for the greater good, only to recognize I had done it again. That is, placed someone or something else before myself. And unfortunately, that greater good was rarely manifested as an actual good for yours truly. 
In some ways even the idea of considering ourselves rubs up against the selfish vs. giving strings of our personalities. I know, that was me and typically why I consistently gave into what I ultimately chalked up as just that, me simply being selfish or inconsiderate towards someone or something I should care more about. And so I would have a change of heart or talk myself into becoming congruent with ideas that others had, despite what I felt in my heart, or what I knew was right.
Have you ever been there? Men and women alike can find themselves here, although how it looks may differ. I can only speak for myself and will not attempt to explain how one should feel while in this place. I am only here to say it must become something that we consider if we consistently see ourselves on the short end of stick of life.
Perhaps another commonly used term for this is being a "people-pleaser". Someone attempting to get along with others at any cost. The truly sad part about this is at it's core, is we are not getting along with anyone because what we are portraying is a lie to ourselves and to them, so the actual falsehood is in stark contradiction to having peace and living in our truth. Even if our current truth changes next year, (or next month) while it remains our truth we must contend with it, or else it will slowly deteriorate the fabric of our peace of mind.
So what does it look like to live in courage versus comfort? For me it looks like several things.
1. I now take my time to give someone an answer. – In times past I would be quick to agree or disagree before really considering what the issues were. It was a pressure I solely placed on myself, but the sheer burden forced me to prematurely make a decision that was not well thought out, and certainly removed of good intentions and authentic realness. 
2. I say "no" if I mean no. – In my line of business there is a statement we use that says, " If you can't say no, what does your yes really mean". Think about that. For a great part of my life, I said yes just to go along with the flow of others. It brought me angst and restlessness, but it was how I chose to live, until I begin to see the pain I was inflicting upon myself.
3. I brought into equilibrium, the "the taking it personal button". – For years my emotions were worn on my sleeves, and I projected that frame of mind on others, so since any disagreement with me hurt my feelings, I assumed it hurt others as well. Once I begin to understand that having a diversity of thought was not necessarily a bad thing or did not have to equate to anything personal, I was able to release myself from the emotional disarray that usually accompanied my thought process, and took me down a paralyzing rabbit hole I had a difficult time finding my way out of.
4. I am thoughtful and I value my own ideas. – It took me a considerable amount of time to understand this one, but one day I realized that not only am I okay in my current state, I am great. I have always been a thoughtful person and I take pride in being a deep thinker and a deep feeler, therefore I know when I give an opinion (whether it is popular, rejected or accepted) it comes from a meaningful place and is worthy of mentioning. So today that is what I do. I share it with joy and no longer worry about where it falls, how it is received or resonates with others. It is enough all by itself, as I am.
So at the end of the day, my comfort was not comfort at all.  Nor was my so-called courage.  It was quite the contrary and only served to perpetuate my internal struggle of living in fear. Most guys will never admit this, but we too consider what others think of us and how we are perceived. We tend to dress it up differently and use widely acceptable tactics to gloss over hard facts that are undeniable.
My choice today is to live in my truth. My choice today is to live with authentic courage, even if that means I must often challenge my own way of thinking and ultimately the way I live my life.
Keep Pressing,
Hank G
"You had a purpose before anyone had an opinion" – Unknown 
The other day I was listening to a Podcast about finding your purpose. Like many of you, it was not my first sit-down encounter of gathering points on a topic that is readily available for the masses, yet equally difficult to really grasp and live out. Over the years I have taught on purpose, read many books on the subject, but I was pleasantly surprised on this speaker's particular delivery and the simplicity of it.
In times past I would proclaim that many will ultimately live outside their true purpose, yet spend a lifetime seeking it out, and inevitably that would have become their purpose; simply looking for it. What a waste I felt that was, as most would I imagine. What I failed to share and understand, due to my own ignorance was the sustaining component of living out our specific callings.
You see it is one thing to fully understand why we were created, and another thing altogether to grasp the means to that end. In other words, if I fail to understand that my purpose must connect to something much larger than myself, it will ultimately die and never fulfill it's course in my life. So it is not enough to only discover what one's purpose is in life, but it is equally important to understand what and who that purpose will serve. Once we make that connection, our purpose begins to reproduce life in others and becomes sustainable and viable for future encounters.
Over the years it has become crystal clear that one of my purposes in life is to teach. So for years I taught in church, various topics about how to live a victorious life as a Christian. I had students that eagerly attended my classes and all was good, but quite honestly, something was missing. For years I had no idea what that was. I realize now that missing component was the lack of connection I had with most of my students. Of course a few I had great connection with and knew about their lives intimately, but somewhere along my journey it became more important to convey the content, than to understand how the message was received.
Were my students able to really connect with the words proceeding from my mouth, or were they more wowed by my illustrious words, charismatic delivery and eloquent presentation?  A question I may never truly know the answer to, and perhaps it doesn't matter to the others, but to me it does.  It matters today and for the rest of my life, that my purposes in life bring life to others. Not just in words, images or ideas, but in tangible life-giving moments that touch the hearts of those that choose to listen. 
When you truly think about it, what else really matters at the end of the day? To me not much does. As a teacher it is essential that my students learn, grow and apply what they have been taught. Therefore, it is important for me to connect with them in ways that authentically connect with how to apply the lessons.
Many of those lessons will stem from my own life experiences, if I dare to share them. That is where the life-giving part comes into play. So I can choose to hide behind the knowledge I have and speak from a very impersonal place, or I can become a life-giver by sharing the ugly and not so happy moments that brings an array of hope, real truth, and life to my audience. Suddenly I am no longer just a teacher, but a student as well.  Open to all that I seek to give.
Never forget that living out purpose is directly tied to our choice to serve others.  When we fail to see that, we miss the most essential part to sustaining it.  It's not not enough to know it, we must also live it and ultimately give it.
Keep Pressing,
Hank G