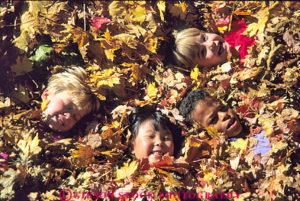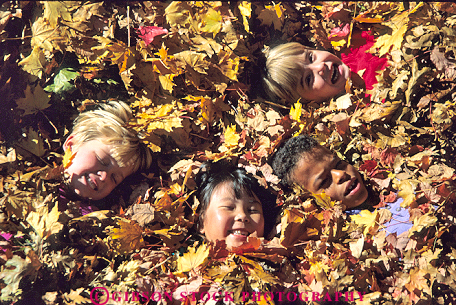 "When I was a child I spoke like a child, I thought like a child, I reasoned like a child, but when I became a man I put away childish things." – 1 Corinthians 13:11
No matter what age we are, I believe there is an inner boy or girl living on the inside of us. Reminding us to not take things, including ourselves so seriously at times. Also reminding us to laugh, play and even cry when those emotions are what we feel at any given moment. Children are experts at simply being who they are, they typically aren't pretentious, arrogant or prideful. They play hard, laugh hard and when they are sad, they usually cry unapologetically.
As a dad of four children (including one inherited by marriage) , I have been blessed to experience the joys and pains of raising kids. My children have lived life like any other happy kid does, fun-loving, loud, quick tempered at times, typically selfish, yet with hearts of gold.
So what happens when that inner child controls the outer adult, the way one thinks, resolves conflict and works out complicated life issues? The answer – things usually do not end well and additional problems may be incurred that one may find difficult to comprehend. No matter hard he/she searches, the answers seem to allude the inner child seeker, like having a preference for cotton candy versus broccoli.
As I reflect on my life and consider my own inner child and the moments I've allowed him to dominate how I resolved conflict or interacted with complicated adult affairs, I recall a man who made decisions based on fear and anger primarily. Rarely did I take adequate time to really consider another perspective. It was all about my feelings and no one could change how I felt. It was the adult version of stomping and kicking when I failed to get my way. Who does that? The boy or girl (inside) who still has yet to become a mature adult, that's who.
So how does one begin to authentically grow up and not only take responsibility for their actions, but own their yesterday's, tomorrow's and the rest of their lives? For me it was a combination of a few things, but one thing in particular. And it was not simply going to a good counselor, praying to God for direction or reading good books, although I believe each one of those are essential for growth and authentic change.
My transformation began to take place when the stubborn, self-righteous and occasionally insensitive man I was (and still working on) began to die. No one in particular told me he needed to die, however my current circumstances at the time spoke volumes to need of his demise. It's kind of like a moment when you look back on life and finally see, with your heart and your mind, the causalities of your actions lying all about you.
It's not a moment where I said, "I need to start doing better." It's a moment where I realized that I needed to start over. Like reset my life on how I thought, responded and interacted with myself and those around me. My life as it was, was being dominated by the inner child who was still seeking approval, fought hard to be understood and looked forward to being coddled by others. Looks and sounds pretty much like a kid to me.
So one day I woke up not too many years ago, and began my journey of transformation. Again, not a mission to just do better with the tools I had, but to become a new person and utilize tools that I would most likely be unfamiliar with (like self-soothing) yet finally open to. As I set out on this journey of change, with pure intent, God placed some tremendous people along my path who not only introduced some of these new tools and skills, but displayed them in such a beautifully humanistic way that it became life changing to understand, and incredibly humbling to witness in action.
In no way am I perfect today, nor do I always get things right. That inner child will always live inside of me, however he will no longer control how I engage as a grown man, but he will help me to keep things simple, laugh out loud and not take myself so seriously at times. For him I am grateful.
Keep Pressing,
Hank G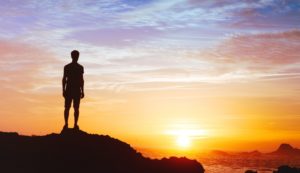 "Be ruthless for your own well being" – Holly Butcher
This evening while reading Internet news, I came across a story from a woman that recently died at the young age of 27. She died from cancer and chose to share her story about what really matters in life. The words were encouraging and bold, but what struck me most about her words, was the timing.
How does someone set a part the time, along with grasping the courage to write departing words, not only to a few good friends, but to the world, or why did she even care?
Of course social media makes it easy, but it still requires the sheer will of someone, especially someone on their death bed to care enough to leave a message that is meant to inspire, encourage and give a little direction on what really matters in life, at the end of the day.
So as I ponder on her quote above, I think about my time here on earth of almost 50 years. I am grateful, yet equally frozen for a moment thinking on what I easily take for granted each day of my life.
The air I breathe, the family and friends I call my own and the meaningful life I live each day can easily be lost in the rigor of my daily routine. Holly Butcher, with great poise, dignity, a passion for life, along with a respect for death, attempted to point that out for us all.
I take her words, like never be late to visiting a friend, and spend more time enjoying moments versus capturing them on a screen to heart.
What is your life?
Do you spend more time worrying about what will or will not happen, versus living in the now? Each moment we have matters so much and the more time we spend neglecting the essentials of life, like sharing, giving, loving, healing and appreciating others, we miss so much of why we are here.
And perhaps that is the issue. Not knowing why we are here. Without that understanding, life has no purpose, no significance and no meaning. However with Holly's words, I am encouraged.
Encouraged that someone I will never know had the courage and concern to write words that will forever impact the life of others across the world before she died.
I cannot match her words, nor will I try. I am simply reminded of what I have today and to be grateful for it. Every relationship, every morning I am blessed to see the rising sun and every obstacle I have been through, whether successfully or perhaps even with great failure. I am still here, alive, breathing and able to continue trying. Holly is not, like so many others .
What is your life? We are here for but a moment in time. For some, a lifetime may last 100 years, while for others it may be only a quarter of that, or even less. What matters is what are we doing with the seconds and minutes that we now have.
Do you find yourself complaining about what you lack, what hurts in your body, or how much money you wished you had? I get it, I really do, but I unapologetically say, none of that really matters in the big scheme of things. That is all frivolous and irrelevant when you place your life and the time you have to live in perspective.
Today and tonight I am grateful. Grateful for the air I breathe, my imperfect marriage, my healthy children (and their mother), my immediate family and friends that love with intention and passion in their own unique ways.
What is your life? Mine is blessed by God and I am grateful to Him for each day I have, and I must live it like it will be my last, as we all should.
Please read Holly's story here – http://sosueme.ie/lifestyle/the-incredible-letter-everyone-needs-to-read/
Keep Pressing,
Hank G
"No problem can be solved from the same consciousness that created it" – Albert Einstein
Nothing beats a failure like a good-ole-fashioned try right?  Wrong. For some of us, this route has been a pain-staking journey that has led us on paths we would rather not remember. As relieving as the inability to not recall our past may sound, we should equally understand we simply cannot forget. Not because we don't want to, but because we cannot. The intertwining weave of brokenness, pain, hurt, anger, emptiness and even spouts of joy has found its way deep into the pockets of our souls, which won't allow us to simply erase what was.
This does not necessarily have to equate to a present life of misery, unforgiveness and shame, but it certainly can and has been the story for many, including present company for many years. For many years I was that guy who allowed the past to dictate the future. As much as I tried, I was unable to break the negative cycles that seemed to torment my every move and relationship. I was doing the right things, so I thought.
I went to counseling, prayed to God and spoke to trusted friends, however one important part was missing. That missing piece was my inability to get past myself.
Often times when we blow it in life, we tend to label ourselves as the biggest losers on the face of the earth. This frame of mind can become impenetrable even towards God, the wisest of words and sound counsel.  A hardened heart cannot hear.
So there we are, living our lives as if nothing has gone awry. We smile when we're suppose to, talk about the kids as if they have no problems and as for our relationships – well they couldn't be better we say. In most cases the ones we are sharing these so-called truths with, reciprocates the effort with the greatest of ease. Sound familiar?
Although we may repeat moments like this effortlessly over and over again, one thing holds true, whether we want to admit it or not. Once we have shared and walked away, something inside of us tends to feel more alone than before we spoken. The reality of our empty words consumes the moment and we become saddened with the idea of being the only one who feels this way, even though we are not alone.
Change never come easy, especially when that change means the life that we know today may never be the same again. Our desire to hold on to what we know often overshadows the ugly reality that we live in and usually feels more comfortable than the gaping hole and dissatisfaction that we are currently living in.
What if it could be different? What if there were a way to stop living behind the veil of perfection and just be you? The you that cry's when he/she is sad, the you who admits imperfection at the perfect time, the you who stands against injustice, even when it's unpopular in your community and the you who dares to become vulnerable in the most inauspicious moments. Is it even possible, or is this just a fairytale idea?
Life is not just a about what you make it and who you share it with, but more importantly how you share it. The things we choose to give away from within are the things that will resonate with others and give them life, and in turn give life to us. The type of life that reaches to the depths of our being and speaks in that small still voice saying I hear you, I see you and you matter.
Yes, change is hard work, however it is essential and a part of our own humanness, but somewhere along the journey of life, of becoming better people, we have lost our deep longing to simply be who we are. A people who were created to dwell together and make this world better, more sustainable, safe and a stable place for the next generations that come after us. Tall buildings and technology will inevitably always be a part of this equation, but those things alone will never replace the human element that exist in each of us. The desire to be authentically known and accepted by another. The soul that is saying, "I am here".
Keep Pressing,
Hank G
"You will never be able to escape your heart.  So it's better to listen to what it has to say." – Paul Coelho
Just last week I witnessed a dad telling his 4-5 year old son to not be a "cry baby" because he wanted his mother.  It was in a public place, so I am pretty sure the father was a bit embarrassed, not because he should have been, but because of the valueless stereotype placed on boys, (and fathers) whom one day become men that are taught to believe that emotions, specifically crying is a sign of weakness and should never be displayed. 
The term is, "suck it up", and as a dad I have used it with my own son on many occasions, and have been told the same by my father many times growing up.  Initially it seems like a harmless thing, but over time young boys (like me) learned to internalize that idea, and it eventually began to shape how we think about what it meant to be a man, father and husband. 
Imagine growing up and being shamed for displaying any type of emotions.  Being called a cry baby, punk or sissy. After a while you learn to contain those emotions, just to protect yourself from being shamed any longer, despite the circumstances and the slow burning turmoil begins. 
Now I absolutely celebrate the beauty of our differences as men and women.  We each play an important role in the family and in some cases the roles are actually reversed, but nonetheless there are a unique set of attributes being disseminated to our offspring through us.   Those attributes do not primarily come from what we say, but ultimately how we live and interact with our children. 
What is important to take note of is one day we grow up.  We become men who raise our own children, men who establish relationships, get married, interact in the work place and in our respective communities.  What does this type of man give if he has been told all his life that his authentic self is weak and should be replaced by someone better, someone stronger or someone less sensitive?
He morphs into that acceptable image of a man and screams inside,  because we learn it feels better to be accepted for who we are not, than to be ridiculed for who we really are. 
Obviously this goes deeper than just being shamed for crying after experiencing a fall, cut or bruise.  It is about the impact to our psyche, ideals about who we are and possibly who we will become in the future.  If I choose to hide my best self, due to the shame I experienced for a great part of my life what have I become?  Sadly I have become a liar of the worst kind.  The one that lies to himself. 
It took me many years to truly discover who I was.  I was ashamed based on what I thought I was supposed to be true about me, but I eventually learned there was more to who I was, and those new discoveries were admirable, holistic, pure and honest.   I learned that I was okay in my own skin, no matter what anyone else had to say. 
So much of our lives is spent on jockeying for position, affirmation and status.  We our taught at those tender young impressionable ages through expression, interactions and experiences, that we really are not good enough as we are.  Therefore we spend a lifetime reinventing ourselves.  For men, we define ourselves by our possessions, how strong and viral we are and the current status we hold in the workplace and community. 
Of course the aforementioned list has it's place and relevance in our lives, but far too often it becomes the standard we live by name strive for.  Therefore we short-circuit the creative genius and beauty that is waiting to manifest itself. 
Sadly, for so many that beauty and creative genius will die or remain dormant, trapped inside the walls of shame, disgrace and fear that someone else built for us many years prior.  Like a glass ceiling we can see the other side, we just are not sure how to actually get to the other side of it.  So we make do with what we know and are comfortable with, however something on the inside will always be shouting to us,  "YOU ARE MORE THAN YOU ARE RIGHT NOW!" 
Will you listen or simply continue living with the armor on? 
Keep Pressing,
Hank G
"Courage doesn't always roar, sometimes courage is the quiet voice at the end of the day saying, "I will try again tomorrow."  – Mary Anne Radmacher 
For many years of my life I have made the conscious choice to cower down, give in, and refute my own heart for others. For me that looked like a young man agreeing with something that I did not whole-heartedly believe in, and as a grown man with responsibilities, including a wife and children, it looked pretty much the same, except it has had a much greater impact.
Not only has this decision brought me tremendous grief, it has equally brought me to a place of grave disappointment, utter confusion, along with a heavy heart. A heavy heart that spent many late nights wondering why it could not stand up for itself in times when it meant the most. For years I would repeat the cycle of living in anguish for what I initially believed was for the greater good, only to recognize I had done it again. That is, placed someone or something else before myself. And unfortunately, that greater good was rarely manifested as an actual good for yours truly. 
In some ways even the idea of considering ourselves rubs up against the selfish vs. giving strings of our personalities. I know, that was me and typically why I consistently gave into what I ultimately chalked up as just that, me simply being selfish or inconsiderate towards someone or something I should care more about. And so I would have a change of heart or talk myself into becoming congruent with ideas that others had, despite what I felt in my heart, or what I knew was right.
Have you ever been there? Men and women alike can find themselves here, although how it looks may differ. I can only speak for myself and will not attempt to explain how one should feel while in this place. I am only here to say it must become something that we consider if we consistently see ourselves on the short end of stick of life.
Perhaps another commonly used term for this is being a "people-pleaser". Someone attempting to get along with others at any cost. The truly sad part about this is at it's core, is we are not getting along with anyone because what we are portraying is a lie to ourselves and to them, so the actual falsehood is in stark contradiction to having peace and living in our truth. Even if our current truth changes next year, (or next month) while it remains our truth we must contend with it, or else it will slowly deteriorate the fabric of our peace of mind.
So what does it look like to live in courage versus comfort? For me it looks like several things.
1. I now take my time to give someone an answer. – In times past I would be quick to agree or disagree before really considering what the issues were. It was a pressure I solely placed on myself, but the sheer burden forced me to prematurely make a decision that was not well thought out, and certainly removed of good intentions and authentic realness. 
2. I say "no" if I mean no. – In my line of business there is a statement we use that says, " If you can't say no, what does your yes really mean". Think about that. For a great part of my life, I said yes just to go along with the flow of others. It brought me angst and restlessness, but it was how I chose to live, until I begin to see the pain I was inflicting upon myself.
3. I brought into equilibrium, the "the taking it personal button". – For years my emotions were worn on my sleeves, and I projected that frame of mind on others, so since any disagreement with me hurt my feelings, I assumed it hurt others as well. Once I begin to understand that having a diversity of thought was not necessarily a bad thing or did not have to equate to anything personal, I was able to release myself from the emotional disarray that usually accompanied my thought process, and took me down a paralyzing rabbit hole I had a difficult time finding my way out of.
4. I am thoughtful and I value my own ideas. – It took me a considerable amount of time to understand this one, but one day I realized that not only am I okay in my current state, I am great. I have always been a thoughtful person and I take pride in being a deep thinker and a deep feeler, therefore I know when I give an opinion (whether it is popular, rejected or accepted) it comes from a meaningful place and is worthy of mentioning. So today that is what I do. I share it with joy and no longer worry about where it falls, how it is received or resonates with others. It is enough all by itself, as I am.
So at the end of the day, my comfort was not comfort at all.  Nor was my so-called courage.  It was quite the contrary and only served to perpetuate my internal struggle of living in fear. Most guys will never admit this, but we too consider what others think of us and how we are perceived. We tend to dress it up differently and use widely acceptable tactics to gloss over hard facts that are undeniable.
My choice today is to live in my truth. My choice today is to live with authentic courage, even if that means I must often challenge my own way of thinking and ultimately the way I live my life.
Keep Pressing,
Hank G
"Sometimes you have to know someone really well to realize you're really strangers."  – Mary Tyler Moore
As a young adult my mentor once told me that I am a deep thinker and a deep feeler.  For a long time I had no idea what that really meant, but I finally figured it out about 10-15 years ago.  I experienced a few life struggles and have had endless conversations with myself before I truly discovered the meaning and the value of what it meant to be wired this way.  
For me it was accepting the fact that I rarely fit into a mold of what a regular guy does, what a regular guy thinks or what even a regular guy feels at times.  Don't get me wrong, I am a man and embody the full characteristics of a regular guy, but in many cases my opinions, thoughts and ideas differ from most men.  I am neither better or less than any other guy, but I am me, Henry. 
One area this has impacted my life more than anywhere else is in my relationships, both male in bonding and female intimacy.  I have always longed to know my friends in a deep and meaningful way.  It was really like a prerequisite to being my real friend, or you simply fell into the acquaintance category, which was easy to do.
The most influential component to this type of relationship is the ability and the choice to become vulnerable to another.  Not just anyone, but to a specific person or select group of people.  It is making the choice to live outside the shadows of comfort and ambiguity, and become authentically known by someone.  Known in a way that reveals your true identity, embarrassing flaws and imperfect beauty. 
To discover and experience such a relationship is very rare and many will never find it, not because it was not available to them, but because  it is much simpler to remain in the shadows of life, than to give the pieces of us that reveal our true character, motivations and layers of who we really are.
It has been imbedded in us since we were kids. That concept to suck it up, pretend it doesn't hurt, (when it absolutely does) smile even when you feel bad and never let them see you sweat.  It all sounds good and seems like a smart recipe to becoming a strong kid/adult.  But is it really?  Is the end product really stronger, better and more in touch with their true identity or are they being taught to become great at pretending, faking and that lying to themselves is okay? 
I am not here to answer that question for you or the world, but I can speak for myself and those I have relationships with.  At the end of the day, I just want to know you and I want you to know me.  The real me, the strong me, the afraid me, the confident and fragile me, the indecisive me, the smart me, the don't have it all together yet me, the broken and getting back on my feet me.  Just me and my imperfect beauty and strength. Can you handle that?
Many cannot and will abandon you at first indication of true reality setting in, but that's okay because they are not worthy of who you really are.  They will not be able to grasp it or understand how to engage in this type of relationship, so they will naturally find an exit for themselves.  Allow them to go.
I have learned that the first person we lie to is ourselves, so until we can begin to live our truth to ourselves first, we will continue to live in the shadows of mystery, illusions and ultimately darkness.  The by-product seems to always be disappointment, brokenness and a sense of being incomplete.  Who wants to keep living this way, even if it causes you to feel okay for a season? 
That season will one day come to an end and what will you have left to claim?  The lie?  I have been there, done that and understand it is no longer the life for me.  
As a deep thinker and a deep feeler, I will always ask why.  It is in my DNA.  I will always probe and never settle for the easy way out.  I will deeply feel my questions and responses, which will motivate me understand better and with more clarity.  I will not be quick to judge, but I demand truth, not half lies.  When you give me truth I give you me, when you offer me lies our relationship is no longer credible, and will eventually die.  Our lives are too short for anything less, because I just want to know you, nothing more and nothing less and it takes a lifetime to attain. 
Keep Pressing,
Hank G
"It takes a great deal of bravery to stand up to our enemies, but just as much to stand up to our friends." – J.K. Rowling 
We all know that talk is cheap, and at the end of the day the words that we profess need to be supported by some type of action.  Without that action, the words fall to the ground unfruitful.  I also believe we know and understand that it is probably better to say nothing than to make promises we have no way to make real.  But why do so many still choose to live their lives this way?
You know the ones that say a whole lot, have great intentions, yet zero follow through, especially when it can mean the most to a situation or individual.  Now I consider myself a person who believes most people want to do the right thing and will honor their commitments, however I equally understand that many still will not, for whatever reason.  And when I began to live my life with this understanding, I was able to release those that could break me, before they actually could.
Of course none of us can always get this right, but the more I am honest with myself and choose to listen to that gut instinct inside, I recognize who I am truly dealing with, I mean like who just showed up (at my figurative door) to engage with me, have that heart to heart talk or make peace with our past or present.  I quickly realize whether they are making a conscientious choice to be truly transparent with me or if they are still simply pretending to be.  
I have also learned that it is not my responsibility fix them, force them to be honest (even with themselves) or plead with them about their inability to be truthful.  I can only deal with who showed up, not who I would have preferred to show up, because at the end of the day that is the truth I must accept and choose to deal with or not. 
It is never our responsibility to change anyone.  It requires way too much time and energy and it comes with no guarantee that the results will be favorable anyway.  The better choice is we must deal with the circumstances as they present themselves and be willing to live in that moment, change ourselves to work with it or leave. Are there really any other options?
Sometimes I think we believe there are other options, (including present company) however after repeatedly hitting my head against walls of frustration believing somehow or someway things would work themselves out or something would change, they did not and I was left with disappointment and resentment, with only myself to blame.
I blamed myself because I was living in the mindset of what it could be, versus what it was. This illusion of what we want versus what we have must come into alignment.  This is not to say that one day this ideal state cannot come into fruition, it is just we must acknowledge the reality (however painstaking it may be) of what we currently have.  
Although the choice to deal with the issues of our realities may be difficult, this indeed is the journey towards living in truth and purpose.  A purpose that has a means to an end because it not only accepts things as they are, but it allows the option of choice to enter in when a violation of one's own purpose has occurred.  We are no longer handicapped by someone else or victim to their own choice to be who they are, yet instead we give ourselves license to live in our own truth with the power to stay, leave or change. 
When we fail to show up, whether in a personal or professional relationship, we inevitably limit and obscure our ability to stand for what we believe.  We will always find ourselves living under someone else's ideal of who we are and what we are supposed to become.  Our voice is weakened and our disposition in life becomes counterproductive to a cause perhaps we once believed in or lived by.
Showing up is more than just being in the room.  It is also more than just being loud, emotional or noticeably passionate.  It is about believing is something to your core and taking a stand for it, despite the outcome.  It is when we begin to live for things that even the threat of death, shame, embarrassment or ridicule cannot sway us.  We have a voice, we have a purpose and we understand our truth and we are finally unapologetic about what it is.  We are ready to show up.
Keep Pressing,
Hank G
It's not often that I take a break from writing, but every once in a while we all must listen to our internal voice and respond accordingly.  Today is that day for me.  I'll see you all next week.
Keep Pressing,
Hank G
"The struggle is a part of the story" – Unknown 
Sometimes I ask…
Who knows you, past the simple perfections that you portray to the world daily?  Who knows the angst you fell asleep with last night, that still remains with you this morning? Who knows you past the superficial smile you greet the world with everyday, yet inside you are longing to be held, understood and accepted?  Who knows what you truly feel about the world, when the music stops and the friends head home?  Who knows that you cry when you are alone, for reasons that you cannot even articulate yet?
Sometimes I wonder…
Does anyone really care about I feel, like really care?  Why is it so hard to engage people about real life stuff?  Perhaps I know deep down, they really don't care enough to do anything even if they did know.  Would my life be different, if I had decided to take that right  versus the left that I now question?  Is happiness overrated, or am I pursuing the wrong dreams?  Is my heart really in this thing, or am I fooling myself as well?  Is all the effort and late night talks really worth it, or am I simply wasting my time?  Is it only me that thinks this way?  Is this just me doing that over thinking again, or am I really scared where my life is right now? 
I have learned that if your are not taking the time to occasionally take an inventory of your own life and all of its complexities, you will eventually hit a wall, become overwhelmed or lose sight of what you are doing and why you initially began.  Whether you are fully engulfed in a career pursuit, just beginning with a college dream, or pursing love with that signficant other, we must ask ourselves questions that provoke thought, challenge our borders and cause us to pause and think deeply about what we are doing and where we are headed. 
Sometimes it's not enough to reflect in a silo, although it may be safer and feel better, but occasionally we need to deliberately place ourselves in an unsafe zone and allow discomfort to happen.  This is the place where you allow that close friend, spouse or counselor to have their way with you, so to speak.  Give them license to dispense some raw truth into your heart and mind, and be prepared to listen and accept it, even if you ultimately decide to go a different direction. 
This is more than simply seeking advice.  At its core, it is becoming fully transparent and fully vulnerable.  A scary concept for most of us, however imperative for growth, transformation and the ability to authentically connect and holistically love.  If you could imagine that one can only love and connect as deep as they are willing to be vulnerable, what would that look like in your life?  If that were the measuring stick for your current relationships and life pursuits, how deep or shallow would they be?  And more importantly, how satisfied are you currently with them in that state?
Life is amazing and equally difficult, complex and downright hard at times.  We struggle everyday, like a broken car on the side of the road.  We can all stand a helping hand at some given point, but in order for that hand to enter our lives, we must make it known that we have a need.  It's not to say we should wear a sign that signifies our needs, but someone must know us as well as our struggles in order to get through them.  Who is that one for you?  That one that you have allowed into that deep place.  You know, that place you rarely go yourself? 
At the end of here day, I want to love hard, work hard and play hard.  Not just to say that I did, but to know that I lived my life in such a way that transcended my ego, my fears, my traditions and embraced my faith, my heart and my hope to be loved and understood in a meaningful way, not just past my struggles, best because of them. 
I want to say this…
You know my struggles, therefore you know me, because I chose you.  Not because you were safe, quite the contrary actually.  You scared the living daylight out of me, but I knew I wanted you to know me, feel me and deeply connect with me.  So you didn't start by asking me a list of questions, you simply shared your own intimate life and made it okay for me to share my own.  Thank you for saying yes and being more than my friend, but a light into my preferred future. 
Sometimes I ask and sometimes I wonder, but I am grateful for you because the questions ultimately reveal their own answers as I live, love and remain hopeful.  You know my struggle…
Keep Pressing,
Hank G
"Sometimes the bad things that happen in our lives put us directly on the path to the best things that will ever happen to us." – Unknown 
Lord knows I have had my share of relationships that did not end well. Whether the demise was instigated by my actions or the actions of my partner, it is something I will never wish on anyone, including my worse enemy. I say this because when our hearts become intertwined with another person, it is always painful to let go, even when it is the most healthy decision to make.
Letting go of love is like letting go a piece of our very person because usually we have invested so much of ourselves into the relationship, and ultimately a hardness had to develop in order for us to finally make the decision. When I say hardness, I do not necessarily mean one has to become cold-hearted to end a relationship, however there is an aspect of closing up that needs to occur to move on with life.
Essentially like closing a door and making the decision to not return to it. No matter how we explain it, there has to be some exposure to hardness in order to pull this off effectively, otherwise that door becomes a revolving one, which typically results in more pain and more heartache.
Now I am not here to advocate divorce or saying it is simply okay to prematurely walking away from a long-term relationship, although it does happen, and sometimes for the right reasons. What I am saying is when one decides to go down this path, it is imperative to search their soul, take lots of time, consult with wise counseling, pray daily, spend quiet time with themselves and God, and then repeat those steps all over again until it is settled in their own heart to leave or remain in it.
So many times we are in such a hurry to walk away, (me included in times past) because we just want to be done. Done with looking at our partner's faces, their scent, quirks, pretty much everything about them annoys us. But if we allow this major decision to become driven by emotions, primarily fear or anger, we will ultimately regret not allowing ourselves the opportunity to go through the process of real closure. Of course this does not apply to abusive relationships. When safety is at stake, I will always advise one to get out and deal with the aftermath from a safe place, emotionally and physically.
It is inevitable that letting go of love will change you. Just like the love itself from the beginning changed you, (hopefully for the better) but at this stage as we begin to close our hearts and prepare for a journey we cannot fully comprehend what will be on the other side, besides our new-found freedom, one cannot help but go through a personal metamorphosis. And depending on what type of individual work you did/do during this process, including who influences you the most, will ultimately define if you become bitter, better, happy, disillusioned, an unbeliever of love, hate the opposite sex, the list goes on.
We all want to feel good as we go through a break-up, but it is important that we take heed with the steps taken to get there. An ex feeling bad should not be the barometer of the other feeling good. Sure it may bring a sense of temporary satisfaction, but let it be just that, temporary. Otherwise you will find yourself consumed with negatives thoughts and plots on how to keep them down, and inherently dismiss the health of yourself.  That is simply too much energy to spend on someone you just broke up with, no matter how good it makes you feel.
Ultimately wholeness should be the personal goal. As our hearts and emotions have been literally split in two, we must regain our sense of self, even relearn who we are or possibly reinvent who we are, and desire to become. Again, another process, however a process that can provide a pathway to new and better beginnings, new hopes and dreams, a more informed perspective on life, and a holistic approach towards relationships and love.
Letting go of love does not have to relegate our lives to a future full of misery, shame and disappointment. It could possibly become the birthing of your ultimate purpose and destiny. You have the power to influence that as I did. After two divorces and a host of other broken relationships, I continue my journey to wholeness and new discovery. I am certainly not the man I was in the past. In many ways I am better, and in others not so much, however I continue to grow, remain open and trust in the power of love and it's influences on my life.
Keep Pressing,
Hank G