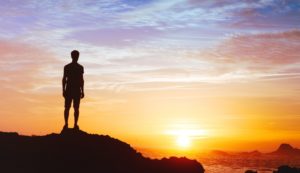 "Be ruthless for your own well being" – Holly Butcher
This evening while reading Internet news, I came across a story from a woman that recently died at the young age of 27. She died from cancer and chose to share her story about what really matters in life. The words were encouraging and bold, but what struck me most about her words, was the timing.
How does someone set a part the time, along with grasping the courage to write departing words, not only to a few good friends, but to the world, or why did she even care?
Of course social media makes it easy, but it still requires the sheer will of someone, especially someone on their death bed to care enough to leave a message that is meant to inspire, encourage and give a little direction on what really matters in life, at the end of the day.
So as I ponder on her quote above, I think about my time here on earth of almost 50 years. I am grateful, yet equally frozen for a moment thinking on what I easily take for granted each day of my life.
The air I breathe, the family and friends I call my own and the meaningful life I live each day can easily be lost in the rigor of my daily routine. Holly Butcher, with great poise, dignity, a passion for life, along with a respect for death, attempted to point that out for us all.
I take her words, like never be late to visiting a friend, and spend more time enjoying moments versus capturing them on a screen to heart.
What is your life?
Do you spend more time worrying about what will or will not happen, versus living in the now? Each moment we have matters so much and the more time we spend neglecting the essentials of life, like sharing, giving, loving, healing and appreciating others, we miss so much of why we are here.
And perhaps that is the issue. Not knowing why we are here. Without that understanding, life has no purpose, no significance and no meaning. However with Holly's words, I am encouraged.
Encouraged that someone I will never know had the courage and concern to write words that will forever impact the life of others across the world before she died.
I cannot match her words, nor will I try. I am simply reminded of what I have today and to be grateful for it. Every relationship, every morning I am blessed to see the rising sun and every obstacle I have been through, whether successfully or perhaps even with great failure. I am still here, alive, breathing and able to continue trying. Holly is not, like so many others .
What is your life? We are here for but a moment in time. For some, a lifetime may last 100 years, while for others it may be only a quarter of that, or even less. What matters is what are we doing with the seconds and minutes that we now have.
Do you find yourself complaining about what you lack, what hurts in your body, or how much money you wished you had? I get it, I really do, but I unapologetically say, none of that really matters in the big scheme of things. That is all frivolous and irrelevant when you place your life and the time you have to live in perspective.
Today and tonight I am grateful. Grateful for the air I breathe, my imperfect marriage, my healthy children (and their mother), my immediate family and friends that love with intention and passion in their own unique ways.
What is your life? Mine is blessed by God and I am grateful to Him for each day I have, and I must live it like it will be my last, as we all should.
Please read Holly's story here – http://sosueme.ie/lifestyle/the-incredible-letter-everyone-needs-to-read/
Keep Pressing,
Hank G
"Start collecting moments, not things." – Unknown
Greetings All!
As I sit here and reflect on 2017, I consider all of my accomplishments set out from 2016.  I think of the many challenges I faced, some that forced me to grow in ways I did not expect, while others exposed areas that I still need much work in.
One thing I can say on this last night of 2017 is I have no regrets, despite the many challenges and unmistakable weaknesses that remain with me – sometimes (those weaknesses) are like a friend that I wish would just go home.  However they do not. They stay right along side me like they belong, and in some ways they do, because I have allowed them to.
It kind of goes back to that saying of learning to be comfortable with discomfort.  I am getting better at it, but some things are harder to learn and grasp than others.  And if you are not familiar with this saying, it is not simply a statement of disregard or to say, "suck it up", but it is to say that some hardships are not designed to just go away with prayer, counsel or coaching.  Some challenges we must go through like a journey.  A process that will forge deep into our souls and allow pain, to become the prime motivator for our next steps. 
So as I gather my thoughts for 2018 and consider what I want it to look like, I continue to think on the things that matter the most to me. They have not changed much except for a few tweaks here and there.  Some of those things are as follows:
Continue to live a life of gratefulness. – Things could always be worse, and I recognize that I am blessed in my current state.
Spend more quality time with my family and friends. – I have so many thoughtful, smart and dynamic people in my inner circle.  I must take advantage of those relationships I have and continue to learn from them as they learn from me.
Stay open for unexpected/unplanned blessings. – I tend to live a rigid and analytical life, so I have to work at this, but I know enough to realize that life does not unfold from a planned box, so whether I receive an encouraging word from a child or direction for my ultimate destiny from a stranger, I realize that God can connect us in ways that we could never imagined if we just remain open to the idea and not get caught up on how it happens or looks.
Continue to treat my physical, emotional and spiritual body as a temple. – Feed it good stuff more often than not and exercise it with consistency and determination.
Continue to recognize that my ultimate purpose should serve a greater cause than myself. – I choose to give more of time in servitude in 2018, whether through my career or personal life.  They all tie together.
So whatever state you found yourself in on the last day of 2017, today is not only a new day, but a new year.  A time to reflect and begin anew.  Allow nothing to hold you back and learn to understand that there is always an upside to being down.  It's like being in the desert and coming towards and oasis.  You will always appreciate it more after going through the hardship.
Have a great 2018!!!
Keep Pressing,
Hank G
"In order to save myself, I must destroy first the me I was told to be."  – The Dreamer
Yesterday I was thinking of all the ways that God has blessed me. I think of my family, my career and being in great health at 49 years of age. None of this has come easy, but I am grateful for all of it.
However, I was thinking even a little deeper than just those obvious things. I thought about the many gifts and talents I was born with or have learned over the years of my life, that unfortunately still lie dormant. I think of the many reasons (excuses) I have given myself to keep them on the shelf. Of course none of them are really viable, but nonetheless they have created a successful bridge between it and me reaching some of my goals.
I understand that we can be and usually are, our own worst enemy and critic, but for me this goes beyond just coming down on myself. I read somewhere (that I cannot recall at this moment), that many people place their goals on the shelf due to fear. And the weird thing is it is not fear to fail at it, but to actually become successful in it. Imagine that one thing holding people back is the idea that they will become successful and that concept becomes the paralyzing factor.
So one way I have learned to mitigate this is to write things down and make myself accountable to a few trusted people who will question my progress and status of a project. I have given them complete license to do so, and it helps to remind me of the big picture I have created to remain focused and on task.
However, even with my friends licensed to annoy me to no end, it will not be enough to get me through those stale seasons. The dark places where every excuse seems legitimate to me. The times when I am feeling overwhelmed, depressed and tired. Something in me has to break free, almost to a type of righteous indignation level. You know when you begin speaking to yourself like it is time to do it and no excuse works any longer?
It is as if you become angry (with yourself) for allowing yourself to hold your own self back. Yes, you look to no one as the crutch or reason for your current wilderness state. The full responsibility is yours and nothing will hold you back once you arrive at this place. You envision opportunities and finally see it clearly, the game plan required to take you to that next stage in your life journey.
So what is on your list?  A mediocre relationship that has lost it's fervor, a job that is uninspiring, your desire to lose weight and always end up in the same place, being retired and going through the motions of a dull and uneventful life or it just an overall feeling of being stuck?
Well I get it and can totally relate, but me relating to you will not help you. What are you going to do? What do you believe about yourself? What mission does your purpose serve, or better yet who does it serve?  This type of life transformation cannot be about getting rich or having the perfect anything. Those "things" become a by-product of the mission.
For example, I been writing a book for several years that is in the beginning editing stages, but if I allow the past to dictate the future, the book will sit in this condition for another two years. I believe it will serve a great purpose for my potential readers, but this idea in itself will not produce anything. Only my actions to follow through will, allowing nothing to distract me.
A break-out moment is the time in our lives when one becomes so focused on what they need to do, that they start with what they have, where they are and trust they will have what they need for every stage of the journey. Excuses are no longer a part of their vernacular. Each struggle becomes an opportunity to grow, learn a new thing and press closer to the ultimate goal.
One cannot be coaxed into the place. It has to be a personal choice, a choice that lies deep within our souls, well beneath the layers of self-doubt, second guessing relatives and friends and the critic within.
Are you ready to experience your breakout moment?  I'd love to hear about it. Please share it on the comment section of this blog or email me at hgene780@gmail.com or theupsideofdown.org
Keep Pressing,
Hank G
"If you find it necessary to judge me by my past, don't be surprised when I find it necessary to put you there."  – Unknown
How many times have you said, "I am sorry", for the same thing more than a few times? You know the feeling, you feel terrible and there seems to not be enough of anything in the world to alleviate the pressure or make it go away, even for a little while. So on you go in life, feeling bad and guilty about past transgressions that once invaded every space of your life, and even though time does not necessarily heal all wounds, you know deep down that it is time to live your life with honor and self-respect.
The type of self-respect that does not disavow the victim(s) or ignores the responsibility you may have as the perpetrator, but the type of self-respect that recognizes once you have served your pennants to society or made amends for your trespasses, it is time to move on with the rest of your life.
Yes, it is simpler spoken than acted upon, but can nonetheless become a life changing moment for the accused. A moment of liberation that can transcend time and become your lifetime mantra for peace, harmony and felicity.
No one is perfect and I am certainly far from it, but I have been through enough drama in my life to realize that at some point we must simply get over it and move on. Again, not to discredit those that we hurt, but to recognize the responsibility we equally have to ourselves to live whole and full lives.
Perhaps there will always be ones in your life that believe you do not deserve to live a full life because of what you have done, but how long will it take for those persons to have a change of heart? Maybe a year from now, perhaps ten years or maybe never. So are you supposed to wait until they are good with you until you begin to live again?
The answer to move on may seem obvious, but many of us remain trapped and haunted by a past that seems to stay attached to our present conditions. Conditions that are continuously affected by yesterday, and a mind that has not learned how to be free.
So as someone who has directly lived this type of life, what can one do to finally break free from the past and begin to live, truly live? Below are a few suggestions a friend once shared with me that I still hold true to today.
1. Make peace with your past so it won't screw up the present. – Simply stated.
2. What others think of you is none of your business. – Stop trying to please other people and wonder what they are thinking of you. You most likely will never be enough in their eyes, so move on.
3. Don't compare your life to others and don't judge them. You have no idea what their journey is about, just like they don't know your's. – Quit being your own worst enemy.
4. Stop thinking too much, it's alright not to know the answers. They will come to you when you least expect it. – When we over think we have a tendency to cycle into a tailspin of doubt and depression, because we seem to always find and focus on the imperfections versus the beauty we hold. 
5. No one is in charge of your happiness, except you, so start living your life like that is true. – Begin owning your own life.
6. Smile. You don't own all the problems in the world. – Give yourself a break. Punishing ourselves will not solve the problems either.
7. Remember that man/woman who gave up? Neither does anyone else. – Never quit, someone is counting on you to make it, so they can hear your story or prevailing.
Take a little time to ponder these points and begin to apply them daily where they fit. I believe you will experience the difference versus doing nothing at all. In addition, remember that none of us are perfect. Some fail miserably many times before they finally arrive at place of maturity, and although there may be a trail of broken hearts in your wake, I pray that you seek/sought counsel and authentically see the poor decisions for what they are and learn from them.
Feeling guilty will never take the pain away, only enhance your own, so make your future bright by allowing your personal pain instigate a new path. A path that declares it will not be recognized for who you were, but who you are becoming. A new creation that is not defined by your past and lives unashamedly.
Keep Pressing,
Hank G
"Courage doesn't always roar, sometimes courage is the quiet voice at the end of the day saying, "I will try again tomorrow."  – Mary Anne Radmacher 
For many years of my life I have made the conscious choice to cower down, give in, and refute my own heart for others. For me that looked like a young man agreeing with something that I did not whole-heartedly believe in, and as a grown man with responsibilities, including a wife and children, it looked pretty much the same, except it has had a much greater impact.
Not only has this decision brought me tremendous grief, it has equally brought me to a place of grave disappointment, utter confusion, along with a heavy heart. A heavy heart that spent many late nights wondering why it could not stand up for itself in times when it meant the most. For years I would repeat the cycle of living in anguish for what I initially believed was for the greater good, only to recognize I had done it again. That is, placed someone or something else before myself. And unfortunately, that greater good was rarely manifested as an actual good for yours truly. 
In some ways even the idea of considering ourselves rubs up against the selfish vs. giving strings of our personalities. I know, that was me and typically why I consistently gave into what I ultimately chalked up as just that, me simply being selfish or inconsiderate towards someone or something I should care more about. And so I would have a change of heart or talk myself into becoming congruent with ideas that others had, despite what I felt in my heart, or what I knew was right.
Have you ever been there? Men and women alike can find themselves here, although how it looks may differ. I can only speak for myself and will not attempt to explain how one should feel while in this place. I am only here to say it must become something that we consider if we consistently see ourselves on the short end of stick of life.
Perhaps another commonly used term for this is being a "people-pleaser". Someone attempting to get along with others at any cost. The truly sad part about this is at it's core, is we are not getting along with anyone because what we are portraying is a lie to ourselves and to them, so the actual falsehood is in stark contradiction to having peace and living in our truth. Even if our current truth changes next year, (or next month) while it remains our truth we must contend with it, or else it will slowly deteriorate the fabric of our peace of mind.
So what does it look like to live in courage versus comfort? For me it looks like several things.
1. I now take my time to give someone an answer. – In times past I would be quick to agree or disagree before really considering what the issues were. It was a pressure I solely placed on myself, but the sheer burden forced me to prematurely make a decision that was not well thought out, and certainly removed of good intentions and authentic realness. 
2. I say "no" if I mean no. – In my line of business there is a statement we use that says, " If you can't say no, what does your yes really mean". Think about that. For a great part of my life, I said yes just to go along with the flow of others. It brought me angst and restlessness, but it was how I chose to live, until I begin to see the pain I was inflicting upon myself.
3. I brought into equilibrium, the "the taking it personal button". – For years my emotions were worn on my sleeves, and I projected that frame of mind on others, so since any disagreement with me hurt my feelings, I assumed it hurt others as well. Once I begin to understand that having a diversity of thought was not necessarily a bad thing or did not have to equate to anything personal, I was able to release myself from the emotional disarray that usually accompanied my thought process, and took me down a paralyzing rabbit hole I had a difficult time finding my way out of.
4. I am thoughtful and I value my own ideas. – It took me a considerable amount of time to understand this one, but one day I realized that not only am I okay in my current state, I am great. I have always been a thoughtful person and I take pride in being a deep thinker and a deep feeler, therefore I know when I give an opinion (whether it is popular, rejected or accepted) it comes from a meaningful place and is worthy of mentioning. So today that is what I do. I share it with joy and no longer worry about where it falls, how it is received or resonates with others. It is enough all by itself, as I am.
So at the end of the day, my comfort was not comfort at all.  Nor was my so-called courage.  It was quite the contrary and only served to perpetuate my internal struggle of living in fear. Most guys will never admit this, but we too consider what others think of us and how we are perceived. We tend to dress it up differently and use widely acceptable tactics to gloss over hard facts that are undeniable.
My choice today is to live in my truth. My choice today is to live with authentic courage, even if that means I must often challenge my own way of thinking and ultimately the way I live my life.
Keep Pressing,
Hank G
"You had a purpose before anyone had an opinion" – Unknown 
The other day I was listening to a Podcast about finding your purpose. Like many of you, it was not my first sit-down encounter of gathering points on a topic that is readily available for the masses, yet equally difficult to really grasp and live out. Over the years I have taught on purpose, read many books on the subject, but I was pleasantly surprised on this speaker's particular delivery and the simplicity of it.
In times past I would proclaim that many will ultimately live outside their true purpose, yet spend a lifetime seeking it out, and inevitably that would have become their purpose; simply looking for it. What a waste I felt that was, as most would I imagine. What I failed to share and understand, due to my own ignorance was the sustaining component of living out our specific callings.
You see it is one thing to fully understand why we were created, and another thing altogether to grasp the means to that end. In other words, if I fail to understand that my purpose must connect to something much larger than myself, it will ultimately die and never fulfill it's course in my life. So it is not enough to only discover what one's purpose is in life, but it is equally important to understand what and who that purpose will serve. Once we make that connection, our purpose begins to reproduce life in others and becomes sustainable and viable for future encounters.
Over the years it has become crystal clear that one of my purposes in life is to teach. So for years I taught in church, various topics about how to live a victorious life as a Christian. I had students that eagerly attended my classes and all was good, but quite honestly, something was missing. For years I had no idea what that was. I realize now that missing component was the lack of connection I had with most of my students. Of course a few I had great connection with and knew about their lives intimately, but somewhere along my journey it became more important to convey the content, than to understand how the message was received.
Were my students able to really connect with the words proceeding from my mouth, or were they more wowed by my illustrious words, charismatic delivery and eloquent presentation?  A question I may never truly know the answer to, and perhaps it doesn't matter to the others, but to me it does.  It matters today and for the rest of my life, that my purposes in life bring life to others. Not just in words, images or ideas, but in tangible life-giving moments that touch the hearts of those that choose to listen. 
When you truly think about it, what else really matters at the end of the day? To me not much does. As a teacher it is essential that my students learn, grow and apply what they have been taught. Therefore, it is important for me to connect with them in ways that authentically connect with how to apply the lessons.
Many of those lessons will stem from my own life experiences, if I dare to share them. That is where the life-giving part comes into play. So I can choose to hide behind the knowledge I have and speak from a very impersonal place, or I can become a life-giver by sharing the ugly and not so happy moments that brings an array of hope, real truth, and life to my audience. Suddenly I am no longer just a teacher, but a student as well.  Open to all that I seek to give.
Never forget that living out purpose is directly tied to our choice to serve others.  When we fail to see that, we miss the most essential part to sustaining it.  It's not not enough to know it, we must also live it and ultimately give it.
Keep Pressing,
Hank G
"It takes a great deal of bravery to stand up to our enemies, but just as much to stand up to our friends." – J.K. Rowling 
We all know that talk is cheap, and at the end of the day the words that we profess need to be supported by some type of action.  Without that action, the words fall to the ground unfruitful.  I also believe we know and understand that it is probably better to say nothing than to make promises we have no way to make real.  But why do so many still choose to live their lives this way?
You know the ones that say a whole lot, have great intentions, yet zero follow through, especially when it can mean the most to a situation or individual.  Now I consider myself a person who believes most people want to do the right thing and will honor their commitments, however I equally understand that many still will not, for whatever reason.  And when I began to live my life with this understanding, I was able to release those that could break me, before they actually could.
Of course none of us can always get this right, but the more I am honest with myself and choose to listen to that gut instinct inside, I recognize who I am truly dealing with, I mean like who just showed up (at my figurative door) to engage with me, have that heart to heart talk or make peace with our past or present.  I quickly realize whether they are making a conscientious choice to be truly transparent with me or if they are still simply pretending to be.  
I have also learned that it is not my responsibility fix them, force them to be honest (even with themselves) or plead with them about their inability to be truthful.  I can only deal with who showed up, not who I would have preferred to show up, because at the end of the day that is the truth I must accept and choose to deal with or not. 
It is never our responsibility to change anyone.  It requires way too much time and energy and it comes with no guarantee that the results will be favorable anyway.  The better choice is we must deal with the circumstances as they present themselves and be willing to live in that moment, change ourselves to work with it or leave. Are there really any other options?
Sometimes I think we believe there are other options, (including present company) however after repeatedly hitting my head against walls of frustration believing somehow or someway things would work themselves out or something would change, they did not and I was left with disappointment and resentment, with only myself to blame.
I blamed myself because I was living in the mindset of what it could be, versus what it was. This illusion of what we want versus what we have must come into alignment.  This is not to say that one day this ideal state cannot come into fruition, it is just we must acknowledge the reality (however painstaking it may be) of what we currently have.  
Although the choice to deal with the issues of our realities may be difficult, this indeed is the journey towards living in truth and purpose.  A purpose that has a means to an end because it not only accepts things as they are, but it allows the option of choice to enter in when a violation of one's own purpose has occurred.  We are no longer handicapped by someone else or victim to their own choice to be who they are, yet instead we give ourselves license to live in our own truth with the power to stay, leave or change. 
When we fail to show up, whether in a personal or professional relationship, we inevitably limit and obscure our ability to stand for what we believe.  We will always find ourselves living under someone else's ideal of who we are and what we are supposed to become.  Our voice is weakened and our disposition in life becomes counterproductive to a cause perhaps we once believed in or lived by.
Showing up is more than just being in the room.  It is also more than just being loud, emotional or noticeably passionate.  It is about believing is something to your core and taking a stand for it, despite the outcome.  It is when we begin to live for things that even the threat of death, shame, embarrassment or ridicule cannot sway us.  We have a voice, we have a purpose and we understand our truth and we are finally unapologetic about what it is.  We are ready to show up.
Keep Pressing,
Hank G
"You are what you do, not what you say you will do." – Unknown
How many times have your dreams been shattered or the perfect ideal of what you thought you wanted only led to great disappointment? Wait don't answer that question, because we all have been there to some degree.  Whether in great magnitude or on a small-scale.  I imagine it's a definite indicator of being a human being.  
So, since we are all pretty much experiencing this at some point in our life journeys, how are we dealing with it?  Are we overcoming new obstacles, putting into practice lessons learned, repeating poor decisions, getting it, like really getting it, or are we falling into the same destructive patterns that led us once-upon-a-time into distressing emotional turmoil, depriving physical estrangement or financial disarray?
I know we all want to believe we are growing and getting better as we get older, but the true test falls under the category of, "the life we are currently living".  Quiet honestly not much else matters.  Our words are great and have their place, but if they fail to align with our current actions, they simply fall to the ground and hold no barring for anyone, which actually causes us to not look so becoming to those that bother to listen to us. 
So, like me you let someone down by breaking a promise.  You fell short of the ideal mark.  You proved that you were not quite ready for the commitment.  You accepted and agreed to deliver without fully understanding the full picture (or perhaps you did and still didn't care). You failed to consider the cost and said yes anyway, or you simply weren't ready.  Or perhaps you always knew the situation/relationship would fail, but you went through it anyway.  On the other hand, you were the recipient of all these.  Welcome to the club, but let it be your goal to expeditiously remove yourself from this membership as soon as possible, because lifetime affiliation is honestly not good thing.
My core values fall under the category of perpetual optimist.  I inherently believe most people want to do the right thing, even when they do not.  This is not to say that I fail to recognize there will always be an element that do not have my best interest at hand.  I simply choose to believe the majority will.  Call me naive.
That said, after I have endured my own pity party, played the blame game, suffered as a victim and been let down, a few questions still lied before me.  What the heck am I going to do now that my heart has been broken or I broke someone else's?  What will my next steps be when my alleged soul mate found someone else or worse, cheated on me?  How do I recover when I am left with nothing?  
I can say there must be a season of licking your wounds, grieving and remaining to yourself.  The length of time all depends on how deep the wound is and what type of help and work you commit to.  Some of us bounce back quickly, while others may take years.  We are all different and should give ourselves license to heal at own our pace, but we must also be cognizant of becoming bitter, numb and distant, as this is counterproductive to truly moving forward. 
For those that fall under the category of heartbreaker, remember that you are also human and subject to frailty.  Not an excuse to repeat past poor behavior, but more importantly an opportunity to correct it, own it and make amends for it.  This is a lot easier said than done, but nonetheless a critical and mature step.  At minimum (and especially when the victim refuses to speak with you) forgive yourself and take corrective authentic action to become a better man or woman. 
It is never too late to learn a new thing, only to those that fail to see their impact and power in the world.  When we recognize how important and relevant we are, we take quicker action to remedy unfavorable situations.  We understand the sooner we heal, accept our failure and own the steps we took to promote the demise of another, the sooner we will be free to live the lives we were meant to live.
The sunshine awaits us, especially the broken soul.  Your beauty is radiant and filled with promise.  The promise to deliver a message that embraces empathy and encourages hope and promise.  Living beyond broken promises and disappointment is a gift.  A gift to everyone that crosses our path, because our lives have been enriched with a deep brokenness and pain that enables us to see life in different way.  A way that not only sees beyond right now, but offers a real hope for tomorrow, despite the current circumstances faced.
Keep Pressing,
Hank G
"Sometimes the bad things that happen in our lives put us directly on the path to the best things that will ever happen to us." – Unknown 
Lord knows I have had my share of relationships that did not end well. Whether the demise was instigated by my actions or the actions of my partner, it is something I will never wish on anyone, including my worse enemy. I say this because when our hearts become intertwined with another person, it is always painful to let go, even when it is the most healthy decision to make.
Letting go of love is like letting go a piece of our very person because usually we have invested so much of ourselves into the relationship, and ultimately a hardness had to develop in order for us to finally make the decision. When I say hardness, I do not necessarily mean one has to become cold-hearted to end a relationship, however there is an aspect of closing up that needs to occur to move on with life.
Essentially like closing a door and making the decision to not return to it. No matter how we explain it, there has to be some exposure to hardness in order to pull this off effectively, otherwise that door becomes a revolving one, which typically results in more pain and more heartache.
Now I am not here to advocate divorce or saying it is simply okay to prematurely walking away from a long-term relationship, although it does happen, and sometimes for the right reasons. What I am saying is when one decides to go down this path, it is imperative to search their soul, take lots of time, consult with wise counseling, pray daily, spend quiet time with themselves and God, and then repeat those steps all over again until it is settled in their own heart to leave or remain in it.
So many times we are in such a hurry to walk away, (me included in times past) because we just want to be done. Done with looking at our partner's faces, their scent, quirks, pretty much everything about them annoys us. But if we allow this major decision to become driven by emotions, primarily fear or anger, we will ultimately regret not allowing ourselves the opportunity to go through the process of real closure. Of course this does not apply to abusive relationships. When safety is at stake, I will always advise one to get out and deal with the aftermath from a safe place, emotionally and physically.
It is inevitable that letting go of love will change you. Just like the love itself from the beginning changed you, (hopefully for the better) but at this stage as we begin to close our hearts and prepare for a journey we cannot fully comprehend what will be on the other side, besides our new-found freedom, one cannot help but go through a personal metamorphosis. And depending on what type of individual work you did/do during this process, including who influences you the most, will ultimately define if you become bitter, better, happy, disillusioned, an unbeliever of love, hate the opposite sex, the list goes on.
We all want to feel good as we go through a break-up, but it is important that we take heed with the steps taken to get there. An ex feeling bad should not be the barometer of the other feeling good. Sure it may bring a sense of temporary satisfaction, but let it be just that, temporary. Otherwise you will find yourself consumed with negatives thoughts and plots on how to keep them down, and inherently dismiss the health of yourself.  That is simply too much energy to spend on someone you just broke up with, no matter how good it makes you feel.
Ultimately wholeness should be the personal goal. As our hearts and emotions have been literally split in two, we must regain our sense of self, even relearn who we are or possibly reinvent who we are, and desire to become. Again, another process, however a process that can provide a pathway to new and better beginnings, new hopes and dreams, a more informed perspective on life, and a holistic approach towards relationships and love.
Letting go of love does not have to relegate our lives to a future full of misery, shame and disappointment. It could possibly become the birthing of your ultimate purpose and destiny. You have the power to influence that as I did. After two divorces and a host of other broken relationships, I continue my journey to wholeness and new discovery. I am certainly not the man I was in the past. In many ways I am better, and in others not so much, however I continue to grow, remain open and trust in the power of love and it's influences on my life.
Keep Pressing,
Hank G
"Your mind will always believe everything you tell it.  Feed it faith.  Feed it truth.  Feed it with love." – Unknown
Today is Father's Day and if you manage to find yourself celebrating this American tradition, you along with millions of others will take the time to honor the men in your lives that are called fathers.  Whether biological, distant relatives, or simply great role models.  Honestly, I try not to get too caught up with these type of man-made holidays, especially for my children, because as a kid it added so much unnecessary pressure on me to spend time on a purchase, versus spending the time honoring the one(s) that impacted my life in a meaningful way.  So I choose to celebrate the day reflecting on those that made a difference in my life and pay less attention on what I can do for them. 
Regardless of my personal stance with the "day", I cannot help but to take a moment and reflect on what it means to me to be a father.  With the insurmountable statistics that negate the positive influences that black fathers like me have in the world, today it is important to acknowledge those that still struggle, yet are trying to do the right thing.
I read something today that sparked a thought, and that was the many invisible accusers we have as men and fathers.  Many of us have not done the right thing along our journey as men, (and some never will) but some of us bloom later in life and finally figure it out, and want to do what is right.  And even though we are not always sure what "doing right" looks like, our hearts are pure and ripe for wholesome interactions with those we call family, especially for our children.  One thing we must consider, is good intentions do not necessarily equate to a good outcome, so patience, good counsel and consistency is important during this time.
What we also need to recognize are the many voices in our heads that speak doubt, fear and promote insecurity.  These are such big deals for us, even if we choose to not admit it.  Our worst enemy lives inside our heads and reminds us of our past failures, poor decisions and inability to simply get it right, however for those of us that choose to not live in the past, we are seeking new revelations, new beginnings and pressing towards a new future that is not defined by who we were, once upon a time.
Contrary to popular belief, old things do and can pass away, but unfortunately many (included you and me) will not ever see the manifestations of what it looks like to live a different life if we fail to own this for ourselves.  I mean like really different!  Where authenticity has become a part of your new DNA and you will swear to your own hurt even if it means doing what is honorable and right.
The invisible accuser will always attempt to live in our heads.  Accept that as a way of life.  We have gave him much ammunition to tempt us, deceive us and get us off track, but once we connect with who we truly are we become a threat to those voices.  It is in that place where are intentions need to align with are actions. 
This in not the time to faint, but stand strong on the convictions of your spirit and soul.  Walk in humility (strength in control) and live a life of integrity.  This will pay dividends towards your future and current relationships. 
I will never be perfect, but I am here.  Living a life that will ultimately encourage a positive legacy despite my past, and what others have to say about who I was.  My proof is in the current relationships I foster daily, for they speak volumes to who I am (versus who I use to be) like nothing ever will.
Everyday (thanks to my newness in Christ and choice to grow) I am getting better everyday and I defy the invisible accuser.  I am more than my past as you are.  Happy Father's Day! 
Keep Pressing,
Hank G