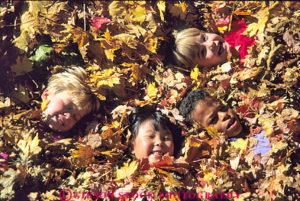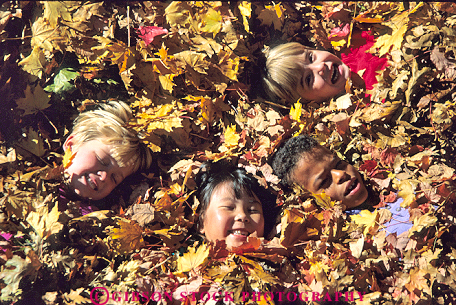 "When I was a child I spoke like a child, I thought like a child, I reasoned like a child, but when I became a man I put away childish things." – 1 Corinthians 13:11
No matter what age we are, I believe there is an inner boy or girl living on the inside of us. Reminding us to not take things, including ourselves so seriously at times. Also reminding us to laugh, play and even cry when those emotions are what we feel at any given moment. Children are experts at simply being who they are, they typically aren't pretentious, arrogant or prideful. They play hard, laugh hard and when they are sad, they usually cry unapologetically.
As a dad of four children (including one inherited by marriage) , I have been blessed to experience the joys and pains of raising kids. My children have lived life like any other happy kid does, fun-loving, loud, quick tempered at times, typically selfish, yet with hearts of gold.
So what happens when that inner child controls the outer adult, the way one thinks, resolves conflict and works out complicated life issues? The answer – things usually do not end well and additional problems may be incurred that one may find difficult to comprehend. No matter hard he/she searches, the answers seem to allude the inner child seeker, like having a preference for cotton candy versus broccoli.
As I reflect on my life and consider my own inner child and the moments I've allowed him to dominate how I resolved conflict or interacted with complicated adult affairs, I recall a man who made decisions based on fear and anger primarily. Rarely did I take adequate time to really consider another perspective. It was all about my feelings and no one could change how I felt. It was the adult version of stomping and kicking when I failed to get my way. Who does that? The boy or girl (inside) who still has yet to become a mature adult, that's who.
So how does one begin to authentically grow up and not only take responsibility for their actions, but own their yesterday's, tomorrow's and the rest of their lives? For me it was a combination of a few things, but one thing in particular. And it was not simply going to a good counselor, praying to God for direction or reading good books, although I believe each one of those are essential for growth and authentic change.
My transformation began to take place when the stubborn, self-righteous and occasionally insensitive man I was (and still working on) began to die. No one in particular told me he needed to die, however my current circumstances at the time spoke volumes to need of his demise. It's kind of like a moment when you look back on life and finally see, with your heart and your mind, the causalities of your actions lying all about you.
It's not a moment where I said, "I need to start doing better." It's a moment where I realized that I needed to start over. Like reset my life on how I thought, responded and interacted with myself and those around me. My life as it was, was being dominated by the inner child who was still seeking approval, fought hard to be understood and looked forward to being coddled by others. Looks and sounds pretty much like a kid to me.
So one day I woke up not too many years ago, and began my journey of transformation. Again, not a mission to just do better with the tools I had, but to become a new person and utilize tools that I would most likely be unfamiliar with (like self-soothing) yet finally open to. As I set out on this journey of change, with pure intent, God placed some tremendous people along my path who not only introduced some of these new tools and skills, but displayed them in such a beautifully humanistic way that it became life changing to understand, and incredibly humbling to witness in action.
In no way am I perfect today, nor do I always get things right. That inner child will always live inside of me, however he will no longer control how I engage as a grown man, but he will help me to keep things simple, laugh out loud and not take myself so seriously at times. For him I am grateful.
Keep Pressing,
Hank G
"Start collecting moments, not things." – Unknown
Greetings All!
As I sit here and reflect on 2017, I consider all of my accomplishments set out from 2016.  I think of the many challenges I faced, some that forced me to grow in ways I did not expect, while others exposed areas that I still need much work in.
One thing I can say on this last night of 2017 is I have no regrets, despite the many challenges and unmistakable weaknesses that remain with me – sometimes (those weaknesses) are like a friend that I wish would just go home.  However they do not. They stay right along side me like they belong, and in some ways they do, because I have allowed them to.
It kind of goes back to that saying of learning to be comfortable with discomfort.  I am getting better at it, but some things are harder to learn and grasp than others.  And if you are not familiar with this saying, it is not simply a statement of disregard or to say, "suck it up", but it is to say that some hardships are not designed to just go away with prayer, counsel or coaching.  Some challenges we must go through like a journey.  A process that will forge deep into our souls and allow pain, to become the prime motivator for our next steps. 
So as I gather my thoughts for 2018 and consider what I want it to look like, I continue to think on the things that matter the most to me. They have not changed much except for a few tweaks here and there.  Some of those things are as follows:
Continue to live a life of gratefulness. – Things could always be worse, and I recognize that I am blessed in my current state.
Spend more quality time with my family and friends. – I have so many thoughtful, smart and dynamic people in my inner circle.  I must take advantage of those relationships I have and continue to learn from them as they learn from me.
Stay open for unexpected/unplanned blessings. – I tend to live a rigid and analytical life, so I have to work at this, but I know enough to realize that life does not unfold from a planned box, so whether I receive an encouraging word from a child or direction for my ultimate destiny from a stranger, I realize that God can connect us in ways that we could never imagined if we just remain open to the idea and not get caught up on how it happens or looks.
Continue to treat my physical, emotional and spiritual body as a temple. – Feed it good stuff more often than not and exercise it with consistency and determination.
Continue to recognize that my ultimate purpose should serve a greater cause than myself. – I choose to give more of time in servitude in 2018, whether through my career or personal life.  They all tie together.
So whatever state you found yourself in on the last day of 2017, today is not only a new day, but a new year.  A time to reflect and begin anew.  Allow nothing to hold you back and learn to understand that there is always an upside to being down.  It's like being in the desert and coming towards and oasis.  You will always appreciate it more after going through the hardship.
Have a great 2018!!!
Keep Pressing,
Hank G
"A flower does not think of competing to the flower next to it.  It just blooms."  – Unknown 
I'm not much of a gardener, but I appreciate the multiple colors that flowers can bring to a dull landscape or front yard. Regardless of the arrangement, type of flowers planted or the blend of colors, it is always a sight to see them in full bloom. I suppose it is why so many of us head to our local nurseries every spring to plant flowers that bring life, color and beauty to our otherwise simple yards.
Today I found myself thinking about the blooming of flowers and its close correlation to our lives unfolding in different seasons. As we the gardeners plant our choice of flowers in the dirt, we have expectations that we will see the manifestations of our work at some point in the near future. We will do the work of watering and making sure our flowers have the proper nutrients to grow in their environment, all so we can experience the magic of the colorful blooms of our perfected arrangement.
Like a flower, we often have untapped beauty waiting to be experienced and seen by the those that can appreciate its wonder, amazement and vitality. But what if that flower fails to bloom? We immediately recognize that something is not right and we go into the "fix it" mode, because one, we paid for a flower that is supposed to bloom, and two it falls short of the anticipated array we envisioned from the lawn and garden books we studied.
So how does all this tie in to us?  Well if I asked you if you were blooming, what would your answer be? Are you allowing the beauty that lives in you to shine through, or are you hiding it, due to shame, lack of confidence or have you become more comfortable with conveying another version of yourself that has become more your norm and quite honestly, more acceptable to family and friends? As doctor Phil says, "How is that working out for you?
As I have grown in my own journey, I have come to understand that living anything less than my authentic self compares to making a choice to deliberately wear shoes that are one size too small. I will be always uncomfortable, uneasy, irritable, lacking confidence, doubting my decisions, feeling awkward, and ultimately in some sort of pain that seems to linger on. I get it, been there and have lived the life of someone other than myself for many years, and for a diverse set of reasons, but no matter how good it seemed to look or feel on the outside, ultimately I was making the choice to die inside. A slow death that squelched every part of my self-respect and esteem.
There I was smiling on the outside, and crying on the inside. And I knew the reasons, but lacked the courage to do anything about it, until one day I faced my fears after a harsh breakup.
I learned that brokenness is not necessarily a bad thing. Although it feels terrible, it was the process of putting things back together where I learned some of those pieces were no longer relevant in my life or never belonged in the first place. Other parts I discovered were closed off and dormant with a purpose. A purpose that relegated me to silence, doubt and living comfortably in the shadows of life.
So my decision to open those dormant parts were akin to a flower blooming for the first time. My life has never been the same and I continue to press towards higher heights and deeper depths.
How about you? What are you holding back? What are you shielding? Are you letting your flower bloom? The world is awaiting its beauty and aroma.
Keep Pressing,
Hank G
"Some people are so broken, they get mad at you for being whole" – Unknown 
How many things can you look back on in your life and get angry or sad?  You know, the missed opportunities and poor decisions that took  you way off the mark, or perhaps it was indecisiveness or procrastination that seemingly held you hostage from your ideal paths and goals. 
To be more specific, how about a relationship that went sour after years of your time, investment and commitment, only to see your life partner walk away.  Or perhaps you were the one to leave the relationship to try to salvage any dignity that remained in you, after realizing you had been betrayed by the one who claimed to love you with all their heart and soul.  Or like the old cliché, you grew a part  and found yourself more empty being together than you did alone. 
There is no question that we can all fill in the blanks with a laundry list of disappointments that have filled our lives over the years.  Perhaps some were avoidable, while others required a bit more maturity that you simply did not have at your disposal at the time.  So you made your choices with what you knew and understood, and whether wrong, right or indifferent those decisions currently shape the world you live in today. 
Seeing that I can relate to all the above and more, I have learned it is what we do during calamity that defines us, and how we respond cannot be mistaken and is seldom debatable.  This defining moment reaches to the fabric of our being and is a great opportunity to expose our true hearts, intentions and motivations.  Very rarely is it a feel good session for the one being exposed, even if only to one's self. 
So what do you find ourselves doing after the dust has settled, your separate lives have went on, and the emotional distress of the moment has long faded away?  Have you become bitter, distrustful and suspicious of all those that merely represent the one(s) who hurt you, or are you learning to grow, embrace truth and live a new and better life? 
I wish it were as simple as typing these words down, but unfortunately it is much more difficult and complex than that.  And in many instances it requires support from outside sources, uncomfortable transparency and a decision to live a different kind of life.  One that allows time for introspection, reflection, meditation, submission, prayer and self-analysis.  All things that cause us to slow down, to allow us at some point to go fast, however with much more wisdom, empathy and integrity. 
It is indeed the journey of life, for those that choose to go down that path.  A journey that will not only enrich our own lives, but the lives we touch as well.  The hardships of our past can become lessons we share with others that choose to listen.  Our growth will teach us to no longer exude energy on what we cannot change, or the people who remain angry and point fingers at us.  Our focus is only on what lies before us.  Our past pains will remind us of what can potentially happen, however our new identity sees past the negative images and helps us to navigate towards what is better and full of life. 
So if you are still looking back on your life and becoming disheartened when you do, don't you think it is time to embrace a new way?  Life is truly too short to remain mad, hurt and perpetually disappointed, however it is never too late to make a new declaration.  A declaration that opens the door to peace, hope and joy.  
Keep Pressing,
Hank G
"Sometimes you have to know someone really well to realize you're really strangers."  – Mary Tyler Moore
As a young adult my mentor once told me that I am a deep thinker and a deep feeler.  For a long time I had no idea what that really meant, but I finally figured it out about 10-15 years ago.  I experienced a few life struggles and have had endless conversations with myself before I truly discovered the meaning and the value of what it meant to be wired this way.  
For me it was accepting the fact that I rarely fit into a mold of what a regular guy does, what a regular guy thinks or what even a regular guy feels at times.  Don't get me wrong, I am a man and embody the full characteristics of a regular guy, but in many cases my opinions, thoughts and ideas differ from most men.  I am neither better or less than any other guy, but I am me, Henry. 
One area this has impacted my life more than anywhere else is in my relationships, both male in bonding and female intimacy.  I have always longed to know my friends in a deep and meaningful way.  It was really like a prerequisite to being my real friend, or you simply fell into the acquaintance category, which was easy to do.
The most influential component to this type of relationship is the ability and the choice to become vulnerable to another.  Not just anyone, but to a specific person or select group of people.  It is making the choice to live outside the shadows of comfort and ambiguity, and become authentically known by someone.  Known in a way that reveals your true identity, embarrassing flaws and imperfect beauty. 
To discover and experience such a relationship is very rare and many will never find it, not because it was not available to them, but because  it is much simpler to remain in the shadows of life, than to give the pieces of us that reveal our true character, motivations and layers of who we really are.
It has been imbedded in us since we were kids. That concept to suck it up, pretend it doesn't hurt, (when it absolutely does) smile even when you feel bad and never let them see you sweat.  It all sounds good and seems like a smart recipe to becoming a strong kid/adult.  But is it really?  Is the end product really stronger, better and more in touch with their true identity or are they being taught to become great at pretending, faking and that lying to themselves is okay? 
I am not here to answer that question for you or the world, but I can speak for myself and those I have relationships with.  At the end of the day, I just want to know you and I want you to know me.  The real me, the strong me, the afraid me, the confident and fragile me, the indecisive me, the smart me, the don't have it all together yet me, the broken and getting back on my feet me.  Just me and my imperfect beauty and strength. Can you handle that?
Many cannot and will abandon you at first indication of true reality setting in, but that's okay because they are not worthy of who you really are.  They will not be able to grasp it or understand how to engage in this type of relationship, so they will naturally find an exit for themselves.  Allow them to go.
I have learned that the first person we lie to is ourselves, so until we can begin to live our truth to ourselves first, we will continue to live in the shadows of mystery, illusions and ultimately darkness.  The by-product seems to always be disappointment, brokenness and a sense of being incomplete.  Who wants to keep living this way, even if it causes you to feel okay for a season? 
That season will one day come to an end and what will you have left to claim?  The lie?  I have been there, done that and understand it is no longer the life for me.  
As a deep thinker and a deep feeler, I will always ask why.  It is in my DNA.  I will always probe and never settle for the easy way out.  I will deeply feel my questions and responses, which will motivate me understand better and with more clarity.  I will not be quick to judge, but I demand truth, not half lies.  When you give me truth I give you me, when you offer me lies our relationship is no longer credible, and will eventually die.  Our lives are too short for anything less, because I just want to know you, nothing more and nothing less and it takes a lifetime to attain. 
Keep Pressing,
Hank G
It's not often that I take a break from writing, but every once in a while we all must listen to our internal voice and respond accordingly.  Today is that day for me.  I'll see you all next week.
Keep Pressing,
Hank G
"Although our version of the story usually feels better and is easier to tell, a lie will always hurt the one you love more in the end."  – Henry Nutt, III
We have been hearing it for most of our lives.  Phrases like, "don't tell lies, you are only as good as your word and your word is your bond," etc., but as we know, people lie to one another all the time and without flinching.  
Of course we are aware that it is not okay, but it somehow feels convenient and like the right thing to do, at least in the moment.  After all, we don't want to hurt anyone, and in our minds somehow we believe the truth will hurt too much. I have been there done that, and have paid the ultimate consequence in a relationship.  The death of it without reconciliation.  So I have learned a few things about the path of destruction that is created by lying.  
In its simplest form, lying is choosing to be dishonest and attempting to evade the truth due to fear or some consequence that may bring discomfort or displeasure to the one telling the lie or someone else.  In a more complex and evasive form, lying is a mask, a covering or distortion of the creed we claim to live by.  It misrepresents the liar and deceives the one being lied to.  It removes our ability to make a choice, resolve, consult or deal with the liar first-hand with raw truth.  And ultimately uninterrupted, it will promote the demise of any healthy relationship like a cancer to the physical body.
During my season of engaging in this destructive behavior, I honestly felt as if it wasn't that bad.  I was trying to (so-call) protect the one I claimed to love.  You know, spare her from being hurt.  And I know that was stupid!  As crazy as that even sounds to me today, that lie was the truth I lived by once upon a time until I was forced to deal with my own actions, alone.
It was a painful time, but equally helpful for my spiritual and emotional growth.  I peeled back the layers of my history, including my childhood.  Nothing was off-limits.  Every girlfriend, marriage, friendship and past relationship I examined.  I went to counseling to try an understand  how and why I became this man who could lie so easily.  
The one thing I found more profound than anything else was in order for me to lie to anyone, man woman, boy or girl, I first had to lie to myself.  That was a deafening realization, but it helped me come to terms with my own brokenness and inability to recognize the detrimental convictions that were destroying my once virtuous integrity. 
So ultimately there is a breakdown and a decision being made with lying. The breakdown, being the reasonings or rationale we come to, to forfeit the truth over and over. The decision, being the choice to accept deception as an option, because at its core, it is indeed always a choice. 
For me it was all things coming to a head.  My lies finally catching up with me and having no one to blame, with no excuse for my behavior,  but it was my relationship with God, my ability to feel the pain I created and finally, to have a deep remorse without the luxury of closure from a marriage that went astray from my own doing that led me to repentance and healing.
What I have learned is lying is not a shortcut, nor should it ever be an option in any type of relationship, even when you are attempting to spare someone's feelings.  As much as one may feel they are doing someone a favor by lying, they are actually doing them a disservice.  An act that has multi-faceted implications, like the breaking of trust, which in many cases takes years to rebuild if even possible. 
Lying at its core is a selfish act.  It fails to consider another person's emotions or well-being, and at the end of the day it will always do more harm than good.  So when given the option, if lying is still a choice on the table, that speaks volumes to your character or lack thereof, a lack of respect for others and more importantly an indication that a big part of your life is being guided by fear, an unhealthy need to be accepted and a lack of courage. 
Let's begin to honor others by first honoring ourselves.  Tell the truth at all costs, swear to your own hurt and face the consequences that come with that decision. Your loved ones may be hurt or become angry with you and still decide to walk away, but at least you will have the (self) respect of knowing you chose to speak truth to power.  And that cannot be held against you, for the truth always stands the test of time. 
Keep Pressing,
Hank G
"The real man smiles in trouble, gathers strength in distress, and grows brave by reflection." – Thomas Paine
Today I took a walk.  Not just any walk, but a walk to clarify my thoughts, reconnect with nature, listen to the trees, adore the beauty that God created and breathe some fresh air.
I am not quite sure why turmoil is the thing that gets us to slow down and take note on what is really going on in our lives, but I am grateful for the moments and I have learned to appreciate the times when I am able to pull myself away from my daily routine and reflect nonetheless.
In these times I find myself becoming hypersensitive to not only what is currently happening, but also very reflective on the many unresolved situations that I have undergone.  Yet at the same time, I recognize what I am specifically dealing with and nature has a way of soothing my mind, reminding me of true beauty, and the (often) many unresolved issues I am facing tend to resolve themselves in the wind, literally.
Today I took a walk.  It was quite warm, so I took water, not only for my  body, but for my soul.  It was time to replenish my soul.  I spied tree stumps that I have walked by countless times, but really saw for the very first time today.  Their story spoke to me.  Why were they cut down, yet still standing decades later?  Will I still be standing in the next decade, and how will my story shape me?  Or how will I shape my story?  How will the unknowns enter my life and affect how I think, live and love?  What will my testament be?
I do not clearly know the answers, but as I walked along the trails in the warm sun, I thought, (sometimes out loud) "I am still an unfinished work.  A creation that God has destined and purposed for great things that are yet to be manifested." 
However, sometimes we forget, we lose sight and become easily frustrated with the pangs of life.  You know, those situations (and people) that tend to get under our skin.  Those things that easily beset us. Those things that come to try us, test us and confirm that we really believe what we verbally claim to be.
Today I took a walk.  I was out for more than two hours, but the thoughts that encapsulated my mind were timeless.  My childhood and adulthood stood front and center almost simultaneously. I recalled the scent of my room as a boy, as I listened to my mother speak lessons of life to me.  Lessons that I desperately needed today.  I thought about the landscape I was passing on my trail.  It is the same, but different if you choose to look closely. 
Some parts have changed, but the overall scene is the same. Some trees have grown taller, some have fallen to the ground.  The grass is brown and then green, as life comes and goes. I am not the same man I use to be, know matter what others may claim.  My life is ever-changing and God still has His hands on me.  Guiding me in truth and purpose.
Today I took a walk.  I started with many questions and returned with the answers I needed.  My life is ever-changing with moments that I grasp and some I cannot.  However somehow I am okay.  Well more than okay.  I know what I need to know, today.  Tomorrow is another day, another time with its own portion of grace that I will receive then. 
I will not be anxious.  I will rest in what is now, even if "now" is far from what I desire.  The grass grows, dies and then grows again.  I am like the grass that I see on the trail.  My life is not over.  I have seeds still being planted by dead grass.  I am he that continues.  Like you, like us. 
Today I took a walk.  It was life changing.  I spoke to my myself and listened to the eucalyptus trees speak in the wind.  They indeed had a message for me.  Peace, was the message and I received it.  Day in and day out they stand, established by God.  I can be like that tree that sets by streams of living water.  I can be replenished when it is time.  I just need to understand how, and equally understand it may look different then my neighbor. 
Every trail has its own beauty and its own truth (if you will).  Each are the same , but different.  I can always learn something new if I choose to look closely.  
Today I took a walk.  I learned something new, and it was more about me than the trees and wonderful landscape, but I was grateful because this is the story that God chose to share with me exclusively.  And He knew that I would be listening.
Keep Pressing,
Hank G
"Sometimes, you just need a break, in a beautiful place, alone, to figure everything out."  – Unknown
What do you find yourself doing when you have time alone?  Are you the workaholic type where phone calls and emails fail to cease?  Perhaps you are that busybody type who chooses to never sit down, even when time allows.  
I can certainly say that I relate to the seemingly never-ending, always something to do mode.  Life is usually that way, especially for those of us that have goals, aspire to become more than what we are and find ourselves becoming uncomfortably restless when sitting still suddenly pokes its head into our perfect routines.  I cannot leave out the lack of time afforded to those of us that have been blessed to be parents.  With this group especially with younger children, quiet time usually equates to sleep, or it should.  So as I deliberate my points on taking time for yourself, know that I that do not place you in this category.  Your time will come, but for now get your rest when you can.
For the rest of us, what does it look like to be alone with time?  For some it can be scary, because silence can be very loud and often distracting, especially when our thought life remains at warp speed.  
When I think about the daily routines of life, family time, work time and extra curricular activities and such, how does one find the time to ponder, reflect and consider next steps?  Or the harder question is do we really want the time to think about the many aspects that make up our lives, past as well as present?  
With all the distractions that exist, true alone time, without radio, television, cell phones or the internet is a rarity, but often an uncomfortable rarity because when we get the time to reflect on our own thoughts it can remind us of the things we would rather not recall.  
Things like broken relationships, loss of loves ones through death, unattained goals and obviously many other things we can all fill in with our own life journeys. However painful, disturbing or uncomfortable this time may bring, it is nonetheless essential for our personal growth, healing and ability to navigate our way through the hard stuff.   
The hard stuff that still causes you to become overly emotional and easily disturbs your peace of mind, even after many years.  Sound familiar?  I know, I have been there and continue to work through various issues myself.  
For those of us that rarely get these types of moments, we must force the issue at times.  Perhaps you have a long daily commute like me.  That said, turn off the radio, get off the phone and get into the habit of driving quiet for 10-15 minutes at a time.  Predetermine what you want to reflect on and do it.  Give yourself license to not have an outcome with this time.  Just get use to having the time and allow it to become a part of your way of doing life.  
It certainly will not happen overnight, but anything we can do to allow reflection to become a normal piece of our lives will prove to be helpful, especially when things become challenging.  The key is not to wait until the moment is desperate or overwhelming.  Take time out for yourself deliberately, and make your quiet time special, fulfilling and an investment towards your future.  Your body, mind and soul will thank you.
Keep Pressing,
Hank G
"Don't wait for the perfect moment, take the moment and make it perfect." – Zoey Sayward 
Most of us can relate to knowing what it looks like to not quit or give up, but willing ourselves to hang in the battle does not necessarily equate to doing better.  One can strive to hang in there and keep pressing along, but what if you have not found a way to not just improve your process or life outlook, but answer the question of what actually inspires you to remain, believe and fight for what you want?  I will tell you what happens.  You will go along for a while on sheer determination, but eventually succumb to your tank being empty, once again.
For a season of my life this was definitely my practice.  I was often so quick to just keep going, that I failed to recognize, understand and assess why I became frustrated in the first place.  This led to quick restarts, but quicker stops because eventually I lost momentum and realized my mind and heart were not aligned with the steps I was currently taking.  And because we seldom know what we don't know, I remained on this vicious cycle until things came crashing down on me.
Life lessons can be so hard to ascertain, I mean like really get them, to a point where you are making changes that impact how you live, how you think and you fully understanding why.  The why is so important, because that it is where our inspiration lives.  The thing that breathes life when we are down, the thing that speaks yes to our hearts when outside forces are saying no, and the thing that empowers us to continue to believe when we are surrounded by doubt and unbelief.
So I ask again, what inspires you to do better?  Whether you are seeking to become a better parent, a better spouse, a better partner, a better student or a better employee, whatever your situation is we all need to dig deep and find out where our inspiration lives.  Like the wind beneath the wings that causes an eagle to soar through the air, it is essential, invisible, yet powerful.  It will give you life amongst dead things and cause you to walk tall throughout discouragement.
What inspires you to do better?
Keep Pressing,
Hank G